Customer Service Software by HubSpot
Customer service automation software for superior customer service.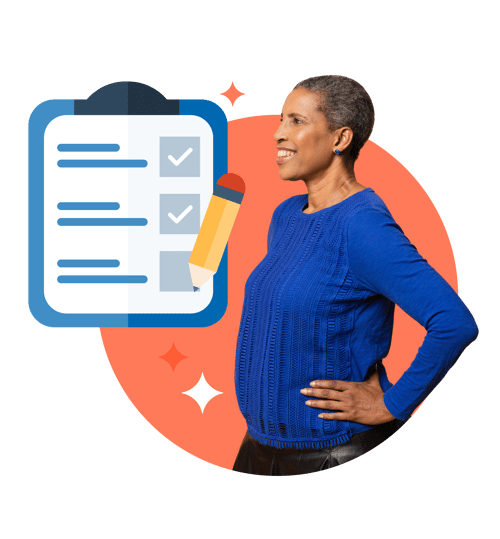 Customers always expect better service.
Customers desire to receive solutions within minutes and expect personalized 24/7 service through various channels. However, most customer service representatives struggle to meet these growing demands due to scattered tools and data.
With the HubSpot Service Hub, all customer service data and channels are seamlessly connected on a single CRM platform, making it easy to support, maintain, and expand the customer base. The result is satisfied customers throughout every stage of their journey and improved customer service management.
Description

Customer service software that helps you deepen customer relationships, connect to the front office, and drive team efficiency. Service Hub is easy to use and connected to HubSpot's full CRM platform to help you deliver authentic service and put customers first.
Pricing

Editions starting at:
- $0/month USD (Free)
- $45/month USD (Starter)
- $450/month USD (Professional)
- $1,200/month USD (Enterprise)
Features

Includes conversational tools, a shared inbox, help desk automation, knowledge base functionality, customer feedback and custom surveys, reporting, a customer portal, playbooks, and more - all powered by a CRM to give your business one unified view of each customer interaction.
Deepen Customer Relationships

Customer Portal
Empower your customers to take ownership of their experiences through our customer portal. With continuous ticket conversations between customers and agents, problems are resolved quickly.


Knowledge Base
Enable customers to help themselves and reduce the number of support requests. Transform frequently asked questions into a searchable library of helpful articles, videos, and documents.


Omnichannel Messaging
Support customers in enjoying exceptional experiences across any channel. Access various channels through the inbox and seamlessly transition between them to connect with customers.
Connect to the Front Office

Shared Inbox
Connect team emails, real-time chat, and Facebook Messenger in one integrated inbox to ensure visibility and enable the entire team to manage conversations and respond effectively.


Conversation Intelligence
Automatically capture detailed information from all calls to understand the "why" behind team performance. Then uncover coaching opportunities with AI-based insights.


Customer Feedback Survey
Measure customer satisfaction. Introduce NPS, CSAT, CES, and customized surveys to collect feedback and leverage it to build better customer experiences.
Drive Team Efficiency

Helpdesk Ticketing
Minimize the time spent on data entry and invest more time in helping customers succeed. Create a help desk that prioritizes handling important issues by adding routing to tickets.


Service Analysis
Discover key insights with new forms of reporting and find ways to provide efficient and genuine service.


Automated Customer Service
Eliminate unnecessary manual processes so that your team can focus on resolving customer issues. Support agents in building scalable and authentic experiences.
Customer
HubSpot empowers 184,000+ customers in 120+ countries for fast business growth.












Pricing
Service Hub includes a set number of default users for each plan.
(Starter: 2 users, Pro: 5 users, Enterprise: 10 users)
How many marketing contacts do you have? (in thousands)
Small businesses that want to start a customer-first strategy with sincerity toward their customers.

Including 2 users
Multiple ticket pipelines
Companies looking to build a comprehensive helpdesk that extends self-service and automation

Including 5 users
Logged-in visitor identification
Large enterprises that need a powerful helpdesk portal that provides advanced control and flexibility.

Including 10 users
Conversation intelligence
HubSpot implementation and user support
We help drive your success.
You deserve exceptional service, You shouldn't have to figure it out all on your own
Ranked by satisfied customers
Voted #1 in 297 Categories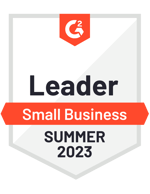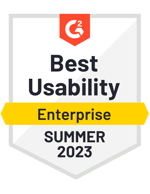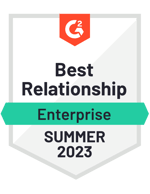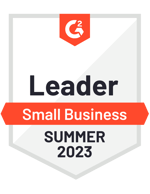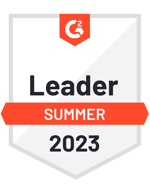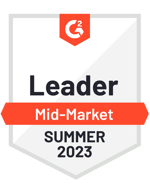 Customer Success Stories
Discover how customers generate revenue, save time and resources, and measure and optimize their investments with HubSpot.
Other HubSpot product
Operation Hub is one piece of HubSpot's complete CRM platform to help your business grow better.
Each product is powerful alone, but they're even better when used together.
Frequently Asked Questions
What is customer service software?

Customer service software is the consolidation point for managing the customer journey. It allows you to manage the onboarding of new customers, collect, organize, and respond to customer support requests, and ensure the growth and satisfaction of your customers.

While most customer service software solutions solve for a specific use case, Service Hub is unique in its connection to the HubSpot CRM platform. With features that make it easy to deliver authentic, personalized service, Service Hub empowers you to prioritize the customer experience.
Can HubSpot software integrate with third-party software and tools?

You bet! You'll find more than 1,400 custom integrations in our App Marketplace. From JIRA to SurveyMonkey to Facebook Messenger, it's easy to connect HubSpot to your service team's favorite tools in just a few clicks — so you can spend less time toggling between different tools and more time interacting with your customers.
Are HubSpot's free CRM and customer service tools actually free?

They sure are! You do not need to sign up for a free trial to use HubSpot's free CRM and customer service tools, so there is no credit card required to start using them. And as your business grows, our software grows with you. You can easily upgrade to any of our premium editions across HubSpot's CRM platform. Learn more about HubSpot's free CRM and customer service tools.
What makes HubSpot's customer service software popular?

While Service Hub stands out for the power and ease of use of its support and help desk features, Service Hub is also popular for the way it helps you put the customer first. With channels to meet customers where they are and when they need it, Service Hub lets you have contextualized and personalized interactions with customers at any point in the customer journey. Plus, Service Hub includes HubSpot's CRM functionality and seamlessly integrates with Marketing Hub, Sales Hub, CMS Hub, and Operations Hub, so your entire front office team can unite around a complete view of the customer.

Last but not least, you can easily sync Service Hub with more than 1,400 custom integrations — from Jira to SurveyMonkey to Facebook Messenger — so your services team has all its favorite tools on one powerful, easy-to-use platform.
How does Service Hub work with Marketing Hub, Sales Hub, CMS Hub and Operation Hub?

Service Hub, Marketing Hub, Sales Hub, CMS Hub, and Operations Hub are each part of HubSpot's complete CRM platform to help you grow better. When you use two or more hubs together, your data is automatically connected on the platform, enabling you to easily (and powerfully) track your entire customer journey from first website visit, to closed deal, to loyal customer.
I want to get my customer service team using Service Hub. What is the pitch?

Sales and marketing are how we begin our customer relationships — but not necessarily where they grow. Through customer service, savvy teams can turn help issues into opportunities, and grow beyond resolution to relationship.

Service Hub helps you identify opportunities to deepen customer relationships, connect to the front office, and drive efficiency so customers have a superior experience throughout their journey. And when all your front office teams' tools and data are united on the same platform, your customer service team will have the full context of each customer's previous interactions with Marketing and Sales, making it easier to connect with customers in a much more personalized and powerful way.
How much does HubSpot's customer service software cost?

You can get started with Service Hub for free. If you're looking for more advanced features to help automate and scale your support operations, HubSpot also offers premium Service Hub features with its Starter, Professional, and Enterprise editions.
How much time does it take to implement customer service software?

You can get started with Service Hub in minutes, not months. The in-app onboarding process has automation and contextual guidance built right in, and with our Starter, Professional, and Enterprise editions, you can partner with an onboarding specialist to guide you through the journey.