Operations Software
For better growth, effortlessly integrate all relevant data.
If you desire smart growth, operate even smarter.
As businesses expand, their systems often become strained. Each team adopts its own processes, leading to fragmented data and decreased efficiency. To achieve optimal growth, operations teams require tools that prioritize their role and significance, rather than treating them as an afterthought.
Whether you are a member of a central RevOps team or manage operations for a specific department, Operations Hub offers a comprehensive toolkit that integrates various applications, streamlines customer data, and automates business procedures within a centralized CRM platform. The outcome? A productive, well-coordinated, and adaptable organization that consistently delivers a seamless customer experience.
Description

Unlock the power of operations software to effortlessly synchronize, refine, and organize customer data, while streamlining business processes. Foster team unity by maintaining a flawless, interconnected hub of customer information, and empower your business to seamlessly adapt to the dynamic demands of your valued clientele.
Pricing

Free and premium plans that grow with you. Editions starting at:
- $0/month USD (Free)
- $45/month USD (Starter)
- $720/month USD (Professional)
- $2,000/month USD (Enterprise)
Features

Harness the power of programmable automation, data sync, data curation, and data quality tools, all seamlessly integrated with HubSpot's CRM platform. With this comprehensive solution, your business will gain a holistic view of every customer interaction, enabling you to effortlessly deliver friction-free customer experiences.
Sync & Clean customer data

Make it easier than ever for your systems to work together.

Data Sync
Keep your apps and data in sync in an easy, no-code package. Get bidirectional sync, custom field mappings, filtering, and historical syncing so all your teams stay aligned.


Data quality automation


Eliminate time-consuming data cleanup. Automatically fix date properties, format names, and more with new out-of-the-box automations.




Data quality command center (BETA)


Get at-a-glance insights on the health of your HubSpot data in one central place. Identify stale properties, integration bottlenecks, and more, so you can solve problems before they snowball.
Automate every process

Adapt your business processes to reduce customer friction.

Programmable Automation
Keep your team efficient and customers happy. Code custom automation actions for every business process—lead rotation, territory management, renewals, and more.


Workflow Extensions
Trigger actions in third-party systems—a Slack message, a Zoom invite, an Asana task, and dozens more—from your HubSpot workflows.


Team management and Permissions
Keep your team organized and efficient by ensuring every user has access to the right assets. Quickly view and manage agent permissions, status, and availability across your team.
Curate Data for reporting

Enable fast, easy, and consistent reporting for your whole company.

Datasets
Curate your HubSpot data into approachable collections to save your team time, and enable fast, easy, consistent reporting.


Snowflake Data Share


Connect all your HubSpot data into your Snowflake instance quickly and securely, so you can curate and report on your data in your business intelligence tool of choice.




Custom Report Builder
Create compelling visualizations of all your CRM data—contacts, companies, deals, behavioral events, marketing campaigns, and more—in one place.
Customer
HubSpot empowers 184,000+ customers in 120+ countries for fast business growth.












Pricing
Start for free and upgrade as your business grows.
Essential operations tools to sync and clean customer data
Comprehensive operations software to automate and scale processes
Scheduled workflow triggers
Bulk duplicate management
AI-powered data formatting recommendations
Data quality command center
Standard CRM interface configuration
Our most powerful operations software for advanced control and flexibility
Advanced data calculations and prep
Salesforce custom object sync
HubSpot implementation and user support
We help drive your success.
You deserve exceptional service, You shouldn't have to figure it out all on your own
Customer review
Voted #1 in 297 Categories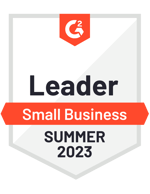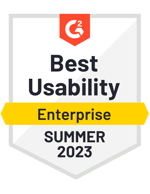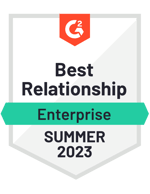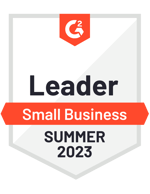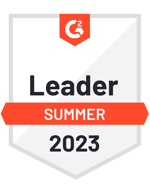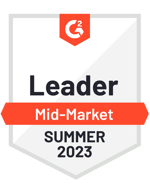 Other HubSpot product
Operation Hub is one piece of HubSpot's complete CRM platform to help your business grow better.
Each product is powerful alone, but they're even better when used together.
Frequently Asked Questions
What sets the integrations in Operations Hub apart from the rest in the app marketplace?

Data sync stands out from other integration solutions because it's built by HubSpot, and it provides a real-time, two-way sync of your data, keeping databases in continuous sync over time.

It's a great solution to ensure that your databases mirror each other across all of your tools, as it syncs historical data (data that already existed in your database before the sync is activated) as well as newly created data. This sync also allows users to create personalized filters and field mappings, ensuring a unique degree of customization and control over the sync.
What apps are available through data sync?

Data sync powers over a hundred HubSpot-built integrations, including some of our most-requested integrations: Microsoft Dynamics, Zendesk, Mailchimp, and more.
What's the difference between the automation features in Operations Hub and those in HubSpot's other hubs?

Operations Hub has two unique automation features: programmable automation and data quality automation. With programmable automation, write JavaScript or Python directly in HubSpot workflows to automate even the most advanced business processes. And with data quality automation, clean up your data — capitalize names, fix date properties, and more — to align your company and better personalize your customer experience.
Do I need a programmer to get started with Operations Hub?

No. With automation and contextual guidance built right in, you can start scaling your operations in minutes. If you're looking for even more customization, and code is your thing, Operations Hub's automation is as flexible as your imagination. A developer can build custom workflow actions for business processes using JavaScript, so you can adapt to your customers' needs as you scale.
My company already uses a CRM system. Can we integrate it with Operations Hub?

Absolutely. HubSpot offers a fully supported, native Salesforce integration that's easy to set up and use — and available to Operations Hub Professional customers. With Operations Hub, we've introduced HubSpot-built integrations with several other leading CRMs, including Microsoft Dynamics. Don't see a HubSpot-built integration with your CRM? We offer many other CRM integrations through the HubSpot App Marketplace.
Why is Operations Hub different from other operations software?

While Operations Hub stands out for its power and flexibility, users also benefit from its integration with the rest of HubSpot's complete CRM platform. Because Operations Hub includes HubSpot's CRM functionality and seamlessly integrates with Marketing Hub, Sales Hub, Service Hub, and CMS Hub, your entire team can unite around one centralized view of customer data that turns operations into a strategic arm of your business.
My business already uses Marketing Hub, Sales Hub, and Service Hub, and I want to get operation team using Operations Hub. What's the pitch?

As companies grow and scale, teams invest in their own software and systems, and data is siloed. This causes a lack of insight, inefficiency, and fractured customer experience as each department tries to solve its own operations problems independently. Instead of building tech debt and decentralized operations teams across marketing, sales, and customer service, invest in a centralized approach to operations with a centralized toolset. With Operations Hub, you have the tools to connect your apps, sync and clean your customer data, and automate business processes, turning operations into a strategic arm of your business — not a reactive one.