Marketing Software by HubSpot
All your marketing tools and data are seamlessly connected in one software.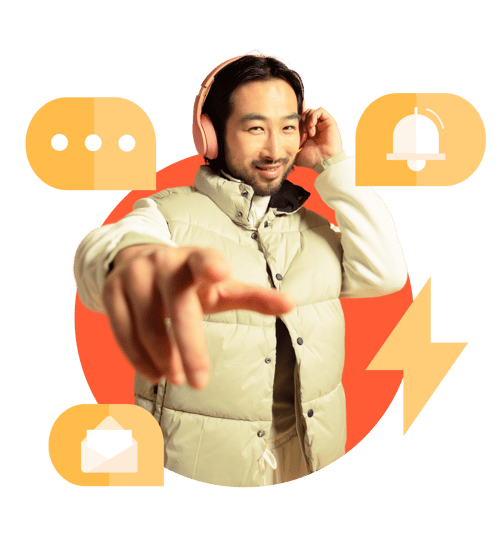 All marketing tools and data are seamlessly connected in one place.
Many marketers find themselves in a crisis of connection.
Ever-changing channels make it difficult to connect with customers. Independent systems make it difficult to connect between teams. Separate systems make it challenging to connect data. But it doesn't have to be this way.
HubSpot Marketing Hub is a connected marketing approach.
Providing everything on a platform that connects tools and experiences, it integrates teams and connects data. Using the Marketing Hub means deeper connections with customers and better results.
Description

HubSpot Marketing Hub is a powerful software platform that boosts sales, saves time and resources, and helps measure and optimize investments. With everything conveniently accessible in one place, it offers an easy and efficient solution for all your marketing needs.
Price

Pricing varies based on the features and scope offered:

- $0/month (Free)
- $45/month (Starter)
- $800/month (Professional)
- $3,600/month (Enterprise)
Features

Generate revenue by connecting with leads at the right place and time through emails, landing pages, and forms. Manage contacts and campaigns in one place and enhance efficiency with automation tools. Measure the success of your campaigns using powerful reporting tools. All made possible by the data provided by CRM, enabling customer connections tailored to your scale.
Revenue growth

Forms
Generate leads on your website using a powerful online form builder.


Live Chat
Assist visitors with personalized welcome messages and automated chat to enhance their experience.


Salesforce Integration


Connect HubSpot and Salesforce to achieve fast, reliable, and bidirectional synchronization. No technical work required.
Saving time and resources

Contact Management
Easily add company and contact records with a single click, automatically track sales activities, and effortlessly keep your records up to date.


Campaign Management
Take control and manage campaign priorities directly within HubSpot, ensuring efficient and effective responses.


Marketing Automation
Nurture and evaluate leads, automate large-scale email personalization, streamline cross-functional tasks, manage massive amounts of data, and accomplish even more.
Measurement and optimizing

Marketing Analysis
Harness the power of embedded analytics, reports, and dashboards to make smarter, data-driven decisions.


Dashboards and Reporting
Integrate data from existing business apps into HubSpot, consolidating all your data into one powerful, customized reporting platform.


Advanced Marketing Reporting
Prove the effectiveness of your campaigns and make budget decisions with even more confidence than before.
Customer
HubSpot empowers 184,000+ customers in 120+ countries for fast business growth.












Pricing
Marketing Hub includes marketing contacts for each plan.
(Starter: 1,000 contacts, Pro: 2,000 contacts, Enterprise: 10,000 contacts)
How many marketing contacts do you have? (in thousands)
Small businesses that need email marketing to engage with customers and convert leads.

Including 1,000 marketing contacts
Businesses that need a comprehensive marketing platform with automation, campaigns, and data analytics.

Including 2,000 marketing contacts
Omni-channel marketing automation
Large enterprises needing powerful marketing software with advanced control and flexibility

Including 10,000 marketing contacts
Multitouch revenue attribution
Customer journey analysis
Content/ Data access control
Youtube analysis integration
HubSpot implementation and user support
We help drive your success.
You deserve exceptional service, You shouldn't have to figure it out all on your own
Ranked by satisfied customers
Voted #1 in 297 Categories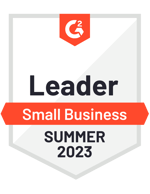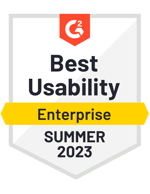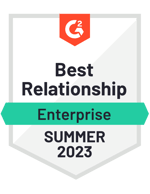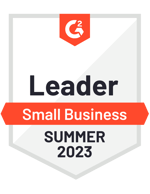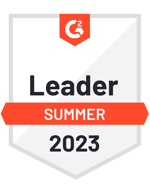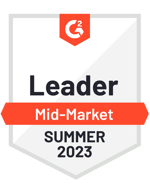 Customer Success Stories
Discover how customers generate revenue, save time and resources, and measure and optimize their investments with HubSpot.
Other HubSpot product
Operation Hub is one piece of HubSpot's complete CRM platform to help your business grow better.
Each product is powerful alone, but they're even better when used together.
What is marketing software?

Marketing software helps you engage and convert leads with dynamic, automated campaigns across a variety of channels, and measure the effectiveness of your strategies with powerful built-in reporting tools.

Use marketing software to make it easy to organize all your business' marketing assets, data, and tools in one place — bridging the gap between Marketing and Sales. No matter what size your team is, HubSpot's marketing software can connect you with your customers, teams, and data.
Does HubSpot's marketing software integrate with Salesforce and other third-party tools?

Yes. Marketing Hub has a powerful bi-directional sync with Salesforce, which means that any changes made in one system are automatically synced to the other. You can choose which records sync from HubSpot to Salesforce and when, and automatically send important lead intelligence like email opens, form submissions, website activity, and more to your sales team so they have all the context they need to close more deals. You can also send lead scores from HubSpot to Salesforce — to help your sales team prioritize their outreach and save valuable time.

If you're using tools other than Salesforce, you'll find more than 1,400 custom integrations in our App Marketplace — making it easy to connect HubSpot to your favorite tools in just a few clicks.
Can I customize the data in the Marketing Hub account?

Of course! With custom objects and custom behavioral events (available in the Enterprise edition of Marketing Hub), you have complete flexibility and control to match your CRM data to your business. You'll have full flexibility to name the object, determine its properties, and decide what other objects it can be associated with.
How is Marketing Hub different from other marketing software?

We're built differently. Marketing Hub provides connected tools and experiences, all as part of HubSpot's CRM platform. Marketing Hub isn't like a lot of software. You don't have to manage various point solutions to bring your systems and data together. The best part? Marketing Hub is powerful and easy-to-use: It's customizable without being complicated, and empowering instead of overpowering. No matter how intricate your tactics, organization, or data, Marketing Hub makes it possible to power deep customer connections with ease.
How does Marketing Hub with Sales Hub, Service Hub, CMS Hub, and Operations Hub?

Marketing Hub, Sales Hub, Service Hub, CMS Hub, and Operations Hub are each part of our complete CRM platform to help you grow better. When you use two or more hubs together, your data is automatically connected on the platform, enabling you to easily (and powerfully) track your entire customer journey from first website visit, to closed deal, to happy customer.
What are popular marketing software features?

Popular features in HubSpot's marketing software include the ability to:

Build personalized, automated marketing campaigns
Design and host SEO optimized blog posts and web pages
Manage all of your social media accounts in a single place
Get your whole team speaking with one voice with campaign management tools
Track your marketing performance with built-in analytics and custom reporting
How much does HubSpot's marketing software cost?

HubSpot's marketing software is called Marketing Hub. You can get started for free with Marketing Hub's free tools, or if you're looking for more advanced features to help automate and scale your marketing operations, HubSpot also offers premium Marketing Hub features in its Starter, Professional, and Enterprise editions.
How much time does it take to implement HubSpot's marketing software?

Getting started with HubSpot's marketing software is almost instantaneous. Provide your marketing team with logins and access to the appropriate tools, and they'll be able to get up and running in no time. Functionality like blogs, email marketing, and analytics will be ready to go as soon as they log into HubSpot.

For more advanced implementation, like ad tracking or SEO, it may take slightly longer to get started. In that case, you'll need to integrate your associated advertising platforms, get your team access, and then they'll be ready to go.

광고 추적이나 SEO와 같이 좀 더 고급화된 구현의 경우 시작하는 데 약간 더 오래 걸릴 수 있습니다. 그 경우에는 연관 광고 플랫폼을 통합하고 팀에게 액세스 권한을 부여한 다음 시작할 수 있습니다.
What reporting capabilities do I have with Marketing Hub?

Your HubSpot account includes flexible, customizable dashboards that allow you to see campaign performance data in one place and easily share reports with stakeholders. Additionally, using multi-touch revenue attribution and customer journey analytics, you can prove your business impact, optimize your campaigns, and make budget decisions with greater certainty than before.

With HubSpot, you have access to powerful dashboards that enable you to view all your data in one place and easily share reports.