Bloomreach
AI for e-commerce
Limitless personalization. Endless shopping experiences. Infinite ways to achieve your goals.
limitless e-commerce experiences
To truly connect with customers and continuously create new paths for purchases, while increasing profitability and accelerating business growth, is what needs to be accomplished.
Here's how to do it.
Enhanced Data Insights

Bloomreach drives e-commerce personalization through the most comprehensive customer and product data sets. With Bloomreach's real-time customer data, which operates in milliseconds, we provide the largest product data set in the e-commerce industry.

Smarter AI for Enhanced Business Experience

Our AI is specially designed for e-commerce. It understands the intentions and priorities of customers and buyers and the business metrics that determine success. It knows how to drive better customer journeys while also safeguarding the data related to your business and ensuring customer trust in your brand.

Faster Growth

Specially crafted with all the features optimized for the workflow of the e-commerce team, this web page is designed to support the creation of highly personalized customer experiences that generate quick results through data and AI.
Unlock the growth potential by referring to practical examples.
Intelligent Customer Segmentation Targeting
Assign loyalty grades based on purchase behavior, email engagement, and search history.
Understanding Customer Data
Gain insights into customer preferences by collecting first-party data from websites and apps.
Omni-channel marketing campaign
Increase conversion rates by showcasing featured products in emails and social promotions.
Achieve more efficient business optimization
Send automated campaigns to your customers using AI, ensuring timely delivery.
Enhance Website Personalization
Use A/B testing to modify category rankings and optimize user experience.
Enhanced personalized experiences powered by AI.
Recommend products based on past purchases.
Increase Average Order Value (AOV)
Boost your AOV by displaying the last item seen by customers at checkout.
Improve Customer Retention and Loyalty
Increase customer engagement by offering similar products and co-watching options to enhance their website browsing time.
Cost Reduction and Profitability Increase
Lower your customer acquisition cost by utilizing similar customer segments based on LTV/purchase intent.
Create a connected customer journey that unfolds in real-time by personalizing the shopping experience at every touchpoint.
Marketing automation

Marketers have the freedom to create powerful omnichannel campaigns with continuous impact all in one place.
eCommerce search

Starting smart and becoming smarter, the search mercenary can utilize endless optimization for better results.
Content management

Business users can easily manage their stores and curate and optimize content and products suitable for their websites.
Meet Loomi, the revolutionary commerce AI!
Introducing Loomi, the commerce AI designed to accelerate e-commerce growth! Loomi seamlessly connects across all channels in real time, driving personalized customer journeys at a massive scale.
A versatile DXM product

"The documentation is so good it allows you to understand all the configuration, set up, installation and extension points.

The extension points are well documented and the architectural design of hippo allows you to do practically everything: customization, integration, etc...

The support team is one of the best I worked with. They are quick answering and really helpful."
User-friendly, efficient platform and available support

"Bloomreach is a highly regarded CRM platform known for its user-friendly interface, efficient features, and exceptional support. Its intuitive design makes it easy for users of all technical backgrounds to navigate the platform effortlessly. With a comprehensive suite of CRM functionalities, Bloomreach enables businesses to streamline processes, automate tasks, and make data-driven decisions. Furthermore, the platform's dedicated support team ensures prompt assistance, enhancing the overall user experience. For a CRM solution that combines usability, efficiency, and outstanding support, Bloomreach is the top choice."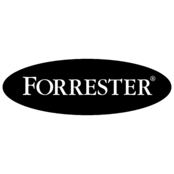 Forrester
2023 Leader
in Commerce Search & Product Discovery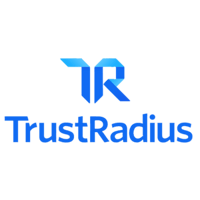 TrustRadius
2023 Leader
in Marketing Automation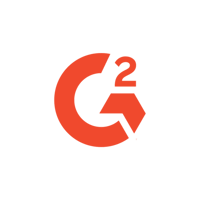 G2
2023 Leader
in Digital Experience Platforms
Are you prepared for personalized e-commerce?