Mobile Push Notifications
Be the first message customers see when they pick up their phones. Notifications are the primary traffic source for most mobile apps.



Web Push Notifications
Stay in front of your customers even after they leave your site. Works on Chrome, Safari, Firefox, Edge, Opera, and Yandex.
In-App Messages
Deliver messages that create delight. Design banners, pop-ups, and interstitials; implement without a single line of code.
Email
Design emails that look great on every device with the drag-and-drop composer. Customize our free templates to match your brand.
SMS
Reach customers directly on their phone for higher engagement. Communicate with customers who don't have your app or a smartphone.
Connect with your audience the right way
Key to Success for Marketers
15 Minute Setup Our users are always shocked at how easy it is to get started.
Real-Time Reporting View delivery and conversion performance for every message.
Incredible Scalability Millions of users? No problem. We send out billions of notifications daily.
A/B Testing Compare message performance and automatically send the best.
Superior Segmentation Create personalized messages and send them to the right audiences.
Automated Messaging Set it and forget it. You can trigger notifications based on user behavior.
Intelligent Delivery Leverage machine learning to send your messages at the optimal time.
Analyze Results Anywhere Our SDKs are open source and every component is accessible via API.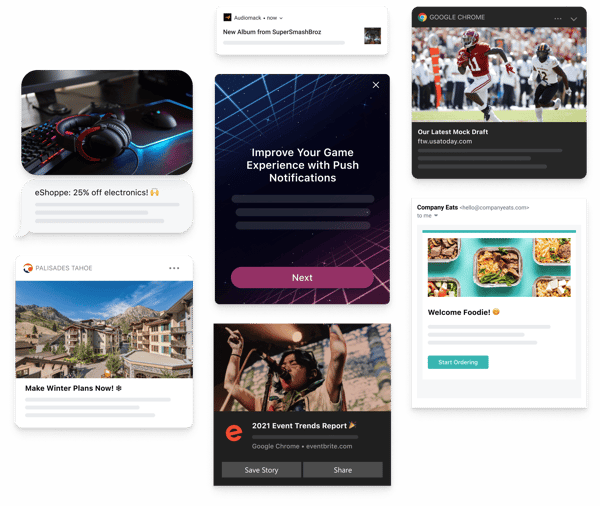 Integrations
Limitless Integrations
OneSignal integrates with leading analytics, CMS, and eCommerce solutions including Amplitude, Mixpanel, Segment, HubSpot, Shopify, WordPress, and many more.

Sync audiences and user data to trigger real-time messages.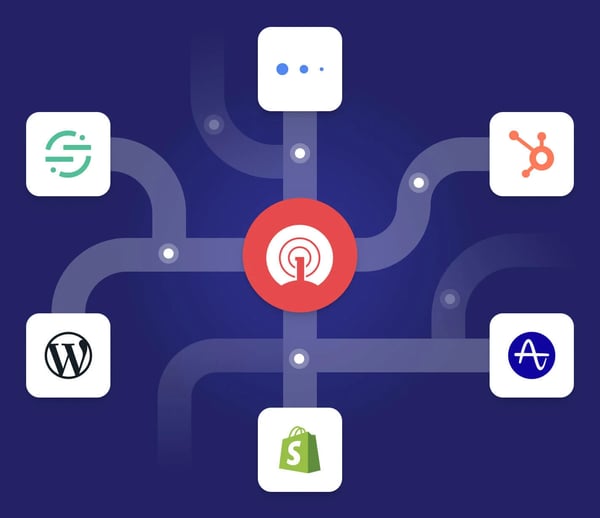 FAQ
Frequently Asked Questions for HubSpot
What is the onboarding process?
Whether you are moving millions of users or just getting started, this checklist walks through getting set up as fast as possible.
How am I charged?
Growth and Professional Plans have a fixed platform fee and variable subscriber fee.
The Enterprise Plan is customized based on your requirements, best if over 150,000 subscribers.
For mobile push and web push, we charge based on subscribers, and you get unlimited volume of sends. For in-app, we charge based on impressions, since messages can be delivered to all app users regardless of whether they have subscribed.
| | Growth | Professional |
| --- | --- | --- |
| Flat Rates | $9/month | $99/month |
| Subscribers | $3 / 1000 subscribers | $3 / 1000 subscribers |
| Delivered In-App Messages | $3 / 1000 impressions | $3 / 1000 impressions |
Subscribers: Within your

Paid Organization

divide the Subscribed Users Count by 1000 and multiply by $3.
Delivered In-App Messages: If you are using In-App Messages (Mobile App Only Feature, not available for Websites), you can check your Impressions for the month, add them together. Divide by 1000 and multiply by $3.
Contact us
Seize Digital Growth Opportunities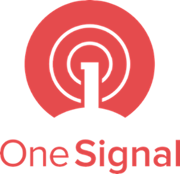 Performars, the Onesignal solution partner help you for your sustainable digital growth.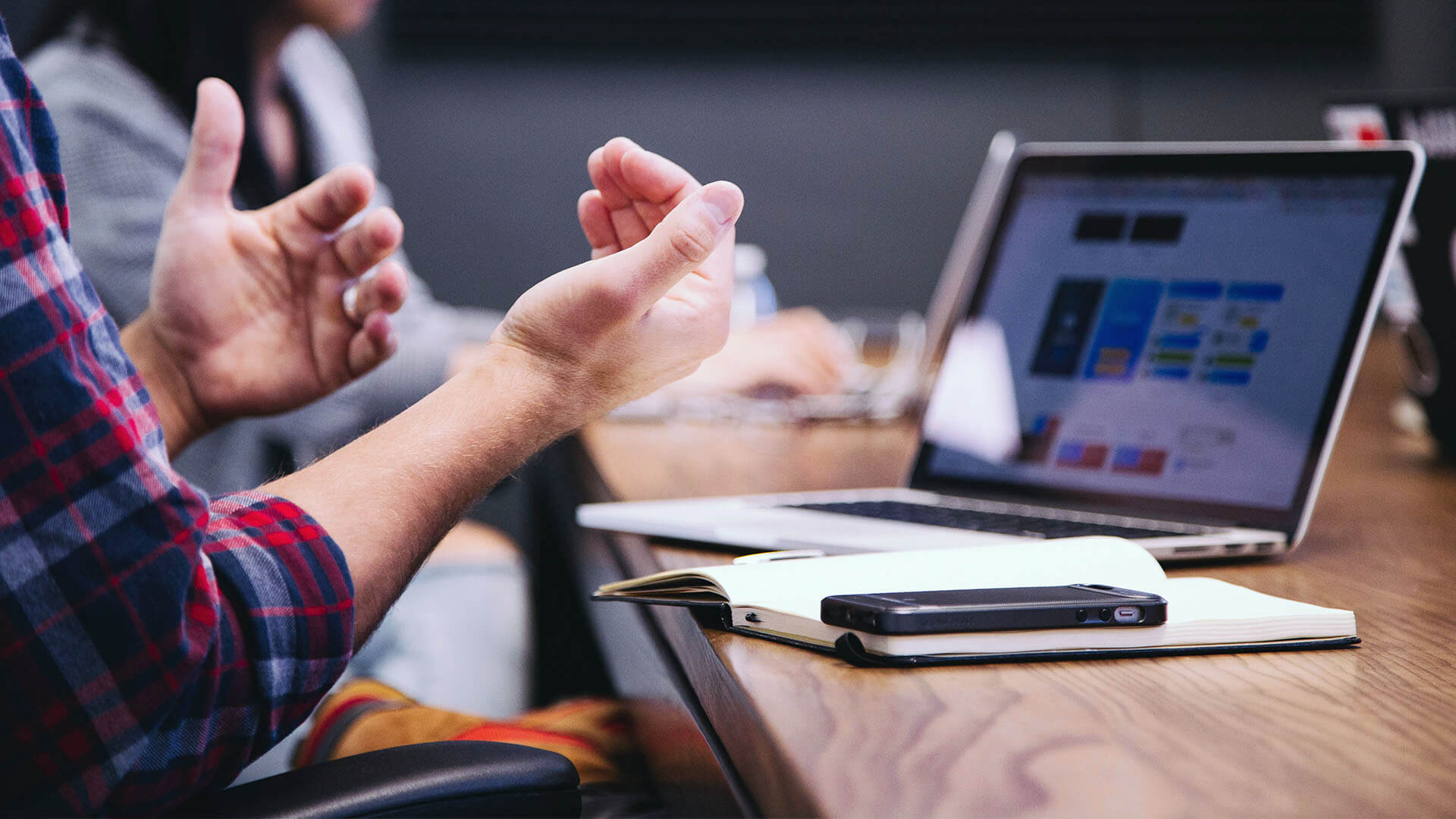 "With more than 60 owned and operated sports sites, the USA Today Sports Media Group relies on OneSignal to get the right content in front of the right fans. From notifications on desktop browsers to targeted deep-links into our SportsWire app, OneSignal has made engaging our readers fast, simple and effective."
Customer retention strategy

Onesignal setup and onboarding

User support and training

Set up automation
HubSpot, Mixpanel, Shopify integration

Other integration

Order processing in Korean transaction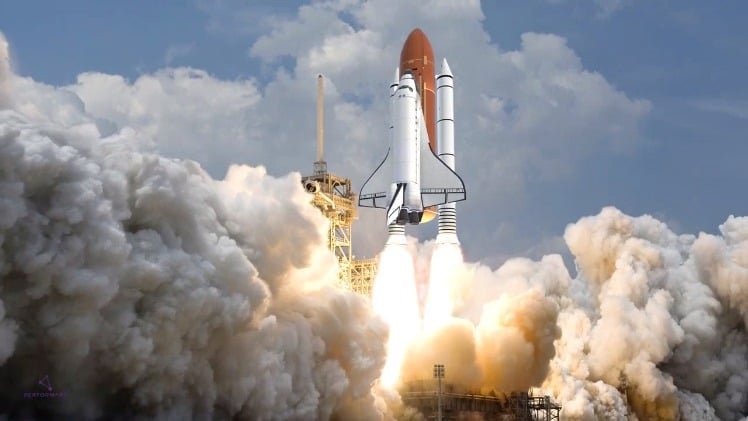 Ready to take-off for your digital growth?
Over 50 companies are growing digitally by partnering with us