Strategy
Change is everywhere - Innovation, A.I for customer experience
- Mastering Marketing Innovation and Technology
Transform into Agile Marketing, Marketing will need to be agile under rapidly changing digital consumer and digital media environment
- Reinvention of Agile Marketing
The era of artificial intelligence marketing has come, so are you going to be defeated or leverage on it?
- AI in a constantly changing marketing environment and our response to it
Timely market entry to South East Asia is critical. Learn from SEA local market expert about your target SEA consumer
- South East Asia, from Korean holiday destination to our focusing market
Execution
Let's automate our manual marketing work
- HubSpot, the world's No.1 marketing automation tool, debut in Korea
Discover how to enter the Chinese Market by reviewing successful overseas fashion company cases
- Chinese eCommerce market entry formula for success
Changes to customer experience made by A.I Chatbot - Facebook A.I messenger Campaign
- Utilize A.I Chatbot to deliver Cross-cultural marketing
Transformation
How to be truly agile for high-performing cross-cultural team
- Cultural Agility for global, international or local business growth
KEY Note Speaker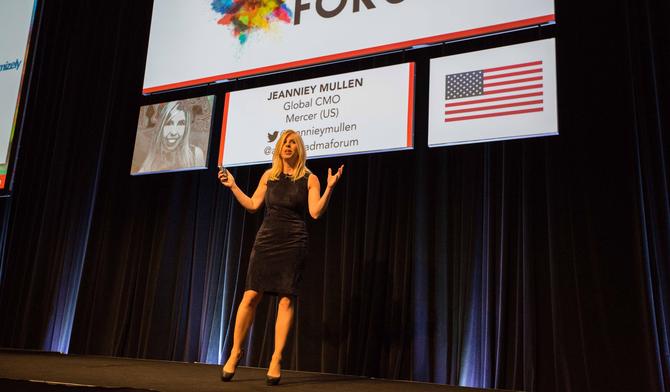 Jeanniey Mullen
Global CMO at Mercer, World's biggest HR consulting firm Mercer
CMO at Barnes & Noble, Executive partner at Ogilvy, Senior marketing director at JCPenney, Founder of 3 start up businesses.
CMO of the year 2017 (US Internet Marketing Association)