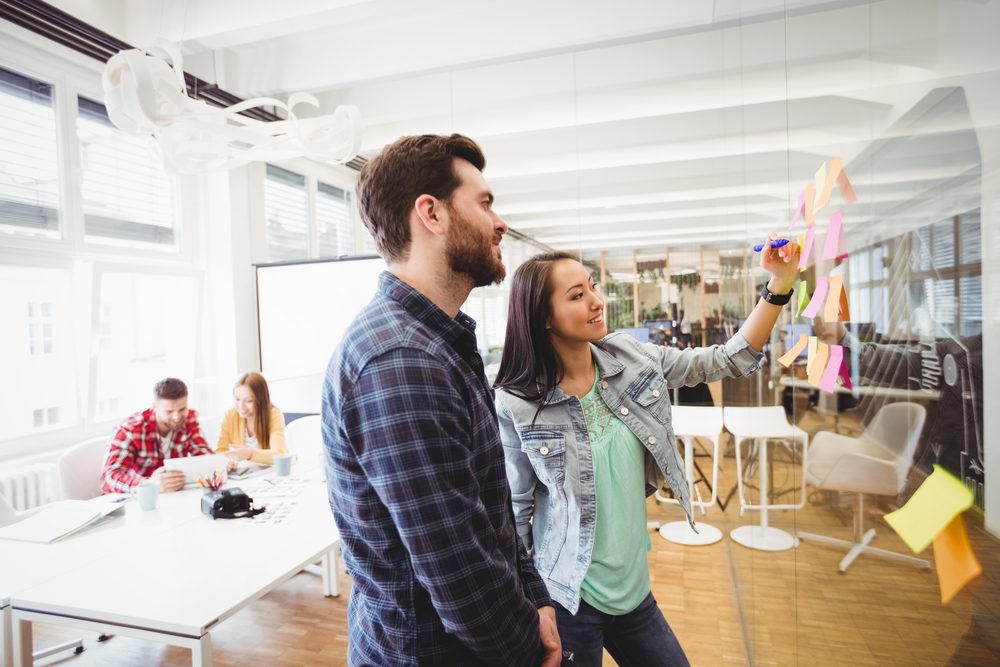 Digital Marketing Training
With a solid grasp of the strategy, the effective execution of various marketing tactics becomes easier, making it easier to achieve success in the marketing campaign.
Unlock your potential for digital growth and embrace it wholeheartedly.
What is digital marketing traininng?
Being able to lead holistic digital marketing and innovation from a customer-centric perspective.
"Because the purpose of business is to create a customer, the business enterprise has two basic functions: marketing and innovation. Marketing and innovation produce results; all the rest are costs. Marketing is the distinguishing, unique function of the business." - Peter Drucker
"When we buy a product, we essentially 'hire' something to get a job done. If it does the job well, when we are confronted with the same job, we hire that same product again." - Clayton M. Christensen
What innovation and marketing have in common is creating customers by solving their problems based on a deep understanding of them. An organization that understand digital customers rightly can turn customers into advocates and lead to organizational innovation.

Doyou have total digital marketing leadership capabilities from a customer-centric perspective?
Expected benefits
Reinforcing your Digital Marketing Competency
Customer-oriented digital competency can be improved through the digital competency strengthening training program tailored to your organization. Performars have helped Dassault Systèmes, Novartis, Midas IT, Toyota, and LG Chem improve digital competency.
92
%
Improvement of customer-centric perspective
87
%
Leadership enhancement of digital marketing
84
%
Reinforcement of organizational innovation capacity
Training program
Digital marketing training & workshop
Program tailored to companies that want to strengthen overall company-wide capabilities for digital marketing
Essential
Problem-solving
Understanding Digital marketing
Digital Marketing Trends and Principles

Understanding Agile Marketing

AI-based digital marketing
Digital Marketing Strategy
Customer targetting

Marketing persona and customer journey

Content storytelling

Sales & Marketing Alignment
DIgital Marketing Tactics
Digital Marketing Research and NPS

Marketing data analysis & KPI

Social media marketing

Search Engine Optimization (SEO)

Search Engine Marketing and Advertising

Marketing Automation
WHO
Customer Prioritization

Target customer

Customer insights sharing and development

Utilization of internal and external market data

Interview-based persona development
WHAT
Discovery of customer needs based on big data

Design Thinking Ethnography

Utilize social listening tools

Understanding performance on search information and content

Utilization of keyword analysis/content analysis tools
HOW
Understand customers engage, reactions and behavior

Brainstorming of customer engagement strategy

Utilizing data collection and analysis tools
It often ends with a one-time training. Can you increase the ROI of training?
For successful digital transformation of our clients, Performars uses TWC, a proven training methodology. TWC is a program that allows you to continuously reflect what you learn, including Training, Workshop, and Coaching.
Training programs are developed to enhance practical digital transformation based on hands-on, cutting-edge knowledge.
The workshop drives the customer's digital transformation initiative through the Scan-Focus-Create activity. Workshops are unique and well-proven programs that can help you transition to digital in a fast-changing business environment.
Coaching motivates agile marketing methodology and continuous change for successful implementation of digital marketing.
Through this TWC methodology, the ROI of education is maximized.
How does the training program customization work?
Training programs are designed with industry-specific marketing issues and training attendees in mind.
Through a pre-meeting and consultation process, we design a customized program and apply the actual issues and related data of our clients.
In particular, Performars has an in-depth understanding of marketing and growth agenda for several industries including healthcare, pharmaceuticals, travel, FMCG, pets, software, cloud, and technology services.
Why should I go with Performars?
First, the professional instructors and facilitators of Performars are experts who have extensive experience in digital innovation competency strengthening projects such as global consulting and have conducted numerous corporate training programs.
Second, Performars has partnerships with about 15 leading digital marketing companies around the world, so it has a high understanding of the latest digital marketing trends and high-quality educational contents.
Lastly, while most digital marketing education is limited to tactical techniques, Performars provides holistic digital marketing education that systematically composes digital marketing strategies and tactics to secure overall leadership capabilities.
Reference
Corporate training and workshop
Cases of digital competency strengthening training and workshop with major companies conducted since 2017.
YEAR 2017

Selling

with Insight, Avaya

Collaborative Account Management, Cummins Korea

Transformative Coaching Skill, Sanofi Korea

YEAR 2018

Marketing Automation with Big Data Analytics and Machine Learning, Google Korea

Marketing automation training, Midas IT

Digital Marketing Strategy and Practice, Gyeonggi Creative Economy Center

Digital Marketing Strategy and Practice, Seoul Center for Creative Economy

Educircle Digital Marketing Basic Education, Hansung University

YEAR 2019

Digital Marketing Intensive Training Workshop, Novartis Korea
Digital Marketing Education, Toyota Tsuusho

Digital marketing strategy and execution training, Dassault Systèmes

Digital Marketing Innovation Strategy Training, Sunjin

YEAR 2020

Inbound Marketing and Strategic Thinking, LG Life Sciences

Digital Marketing Lecture, Hanyang Women's University

Marketing AI Lecture Program, Homeplus

Digital marketing education and strategy workshop, SB solution
Digital Marketing Competency Enhancement
Achieving Digital Transformation through strengthening digital marketing capabilities
The only smartest way to keep growing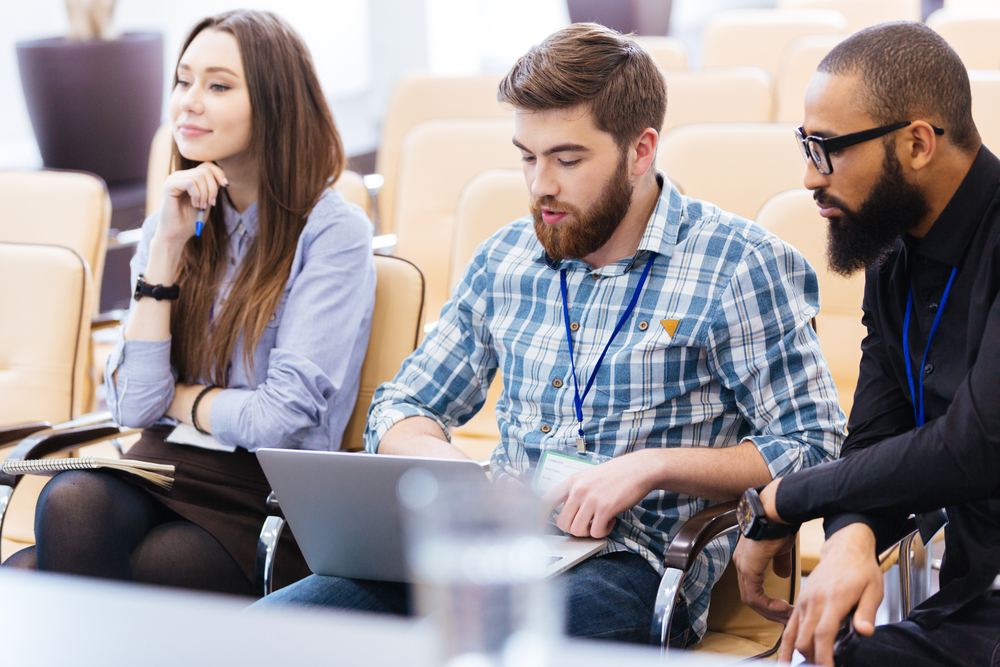 Strengthening customer-oriented digital marketing and innovation capabilities
Strengthen your internal capabilities for digital growth.
| | |
| --- | --- |
| Advocacy customers can be expected to increase | Breakthrough cost effectiveness can be achieved. |
| Digital customer insight can be strengthened. | Real-time customer service capabilities can be developed. |
"We had a superior experience with Performars. They are experts in how they understand overseas customers with their well-structured framework on data analysis and insights based storytelling."
"Performars helped us to create the right e-commerce strategy for Chinese travelers. We could understand the customer journey, their unmet needs and our business directions from the practical insights of Performars. Performars is very to the point and in-detail including marketing, sales, and overseas operations."
"I loved working with PEROFRMARS. The team is extremely knowledgeable and helpful. They bring good frameworks and knowhow and have particularly deep expertise in HubSpot. They set us up for success by providing education and trainings."
"마케팅 프로그램으로써 허브스팟은 익히 알려지고 그만큼 기능도 무궁무진하지만 다소 국내 정서에는 맞지 않는 부분들이 많습니다. 세일즈의 대다수가 SMS, 카카오톡 기반으로 움직이기 때문이지요. 이러한 부분에서 자체적으로 개발이 어려운 부분들을 퍼포마스에서 사용하기 쉽도록 만들어주는 것이 매우 좋습니다. 향후 국내 기업들의 허브스팟 활용에 있어 쌓이는 고민들을 풀어줄 키가 되어줄 것 같습니다."
"기존 업무와 다른 마케팅을 하게되어 도입, 기획, 컨텐츠 등 해결해야 할 과제들이 많았지만 퍼포마스의 전반적인 컨설팅으로 순조롭게 시스템 도입을 하게 되었습니다. 특히 글로벌 기업으로서 보안과 개인정보법이 엄격한데 퍼포마스팀의 글로벌 네트워킹을 통해 함께 문제를 잘 해결 하였습니다. "
"Without Performars, we may sacrifice our investment in the new market, because we did not know how our new education services fit to the target market. They have helped us save a large investment and prevent from the failure."
"We wanted to exposure our new IoT product both Korea and China concurrently. Performars helped from target customer identifying, content strorytelling, video creation to cross-cultural social media operation, including Naver in Korea and WeChat in China."