Talent LMS
The LMS built for success
Build a smarter organization with the training platform designed to help great teams grow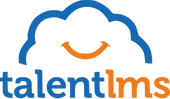 Come for the training, stay for the experience
An intuitive interface means training feels right from the very first click. And with easy access on any device, learners jump in anytime, anywhere. Feel good introducing a tool that people actually use.
Ready to go, right out of the box
Skip the months-long setup times that cause your training programs to just fizzle out. Create new courses with a few simple clicks, add users, and go live by the end of the day.
Matches your style, speaks their language
Teams embrace training when it's relevant. Personalize their experience to match your branding and localize to your users' languages for training that feels like it's built just for them.
Specification
Build
Create courses easily
Drag and drop to add all types of media to your course – like videos, presentations, and docs. Build courses from scratch, or reuse content you've already created. Upload SCORM, xAPI, or cmi5 files for even more interactivity.
Host live sessions
Set up online or in-person training sessions easily. Invite learners to self-register and send automatic reminders for upcoming training.
Add tests and quizzes
Build your own quizzes, tests, assignments, and surveys to evaluate your learners and your learning material. Create custom certificates to acknowledge the training your teams have done.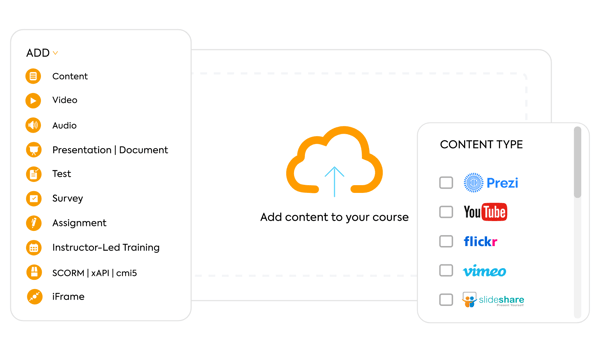 Organize
Keep learners on track
Set up detailed learning paths and completion rules to guide learner growth. Group related courses into categories so learners can easily find what they're looking for.
Manage without the mess
Get learners set up and running fast. Import users in bulk, invite them to self-register, and sync accounts from other systems. Sort users into groups to instantly auto-assign courses to them.
Create custom roles and permissions
Easily fine-tune roles and permissions for different users so everyone has a role built just for them.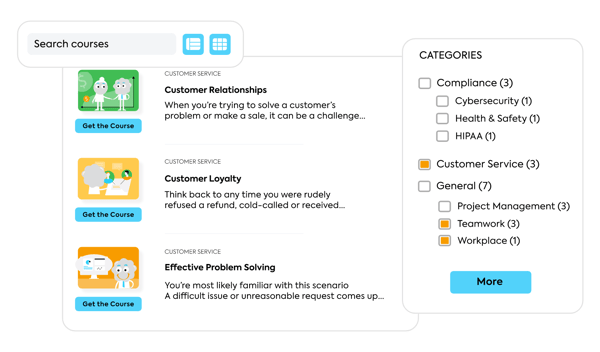 Customize
Design every details
Add your logo and brand colors, and point your TalentLMS account to your company domain. Fine-tune further with custom HTML, CSS, and Javascript.
Add a home page
First impressions matter. Build a training homepage using your own content and visuals, and specify the pages and courses users see before logging in.
Localize for everyone
Make learners feel at home, anywhere on earth. Set the platform to match each user's language and time zone, with support for over 30 languages.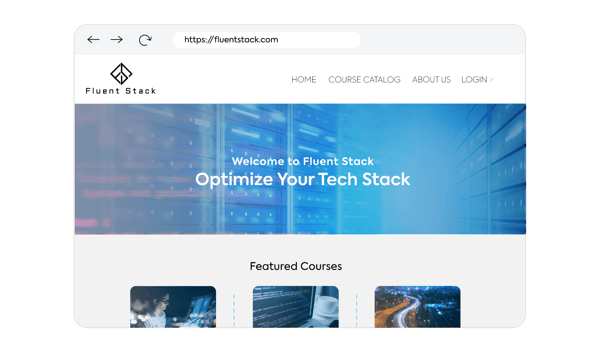 Deliver
Meet and connect
Keep learners engaged by staying in touch when you can't be face to face. Easily host video conferences, leave feedback, start discussions, send messages, and more.
Add fun
Hook your learners from the start. Gamify courses with badges, points, levels, leaderboards, and rewards.
Deliver on any device
Let learners access courses from anywhere, whether a desktop, mobile, or tablet. They can even train offline on mobile and sync their progress once back online.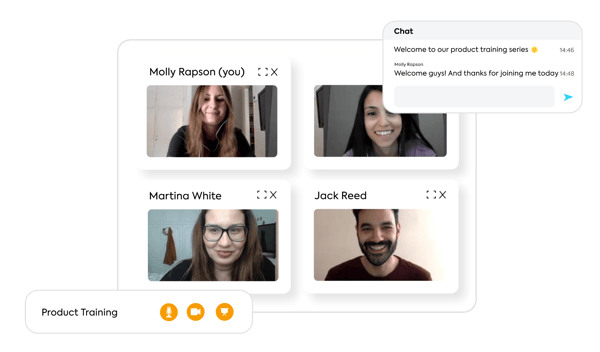 Scale
Reach everyone with one account
Create unlimited sub-accounts to match your organization's structure and manage them all from one place. Customize each sub-account so they're tailor-made for different teams, departments, and audiences.
Automate tasks
Put pesky admin tasks on autopilot. Send automatic emails, auto-assign and remove courses, set expiration dates, arrange course sequencing, deactivate inactive users, and more.
Analyze with in-depth report
Track training from every angle with real-time, scheduled, and custom reports, dynamic dashboards, training infographics, and exportable Excel sheets.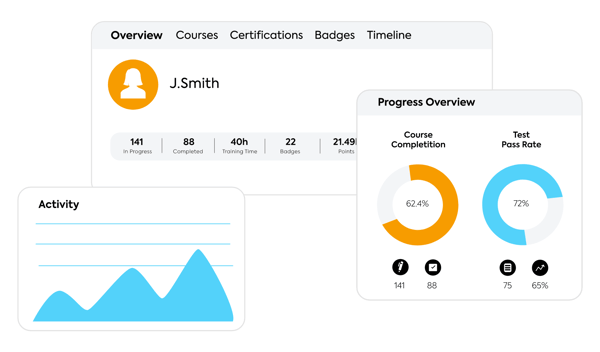 Contact us
Seize Digital Growth Opportunities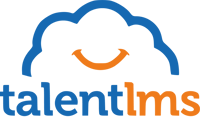 Introduce the world-class TalentLMS to enhance the digital customer experience and employee experience.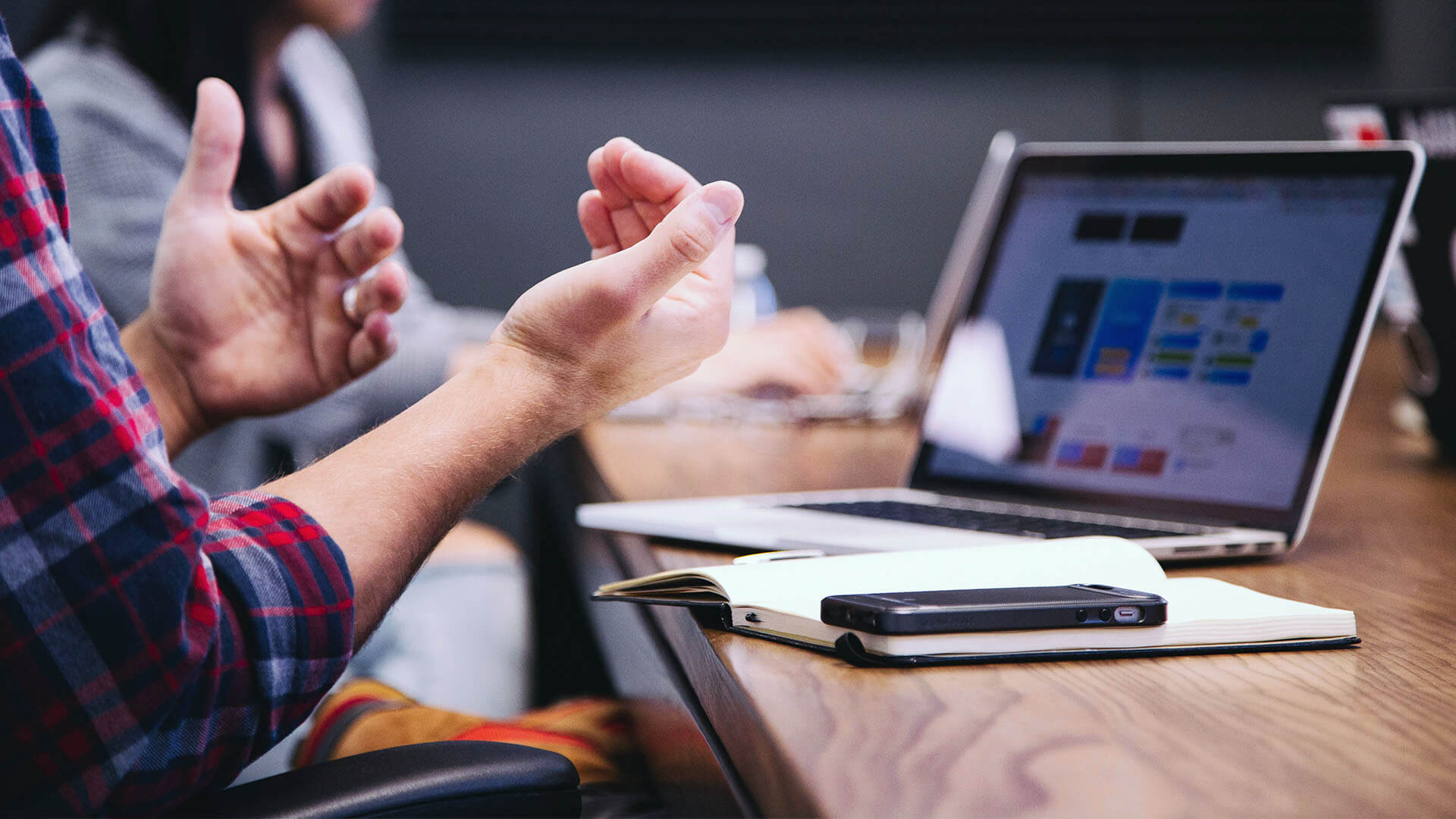 "The admin side is really intuitive, really user-friendly, really fast. People really like the way it works. And they find it easy. Since we launched TalentLMS, the number of calls from salespeople and account managers with doubts and questions about products, systems, and processes has decreased."
Onboarding training
Compliance training
Employee training
Continuing education
Remote worker training
Customer training
Partner training
Scalable Enterprise Training
Customer Support Training
Marketing training
Sales training
Customer
More than 70,000 organizations worldwide are growing with TalentLMS.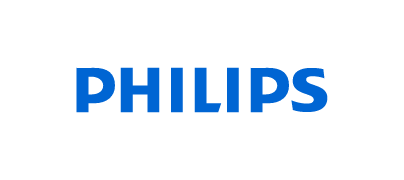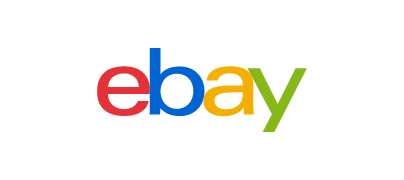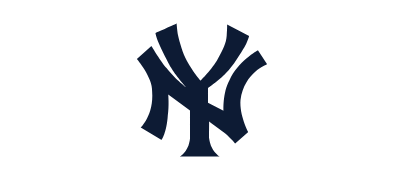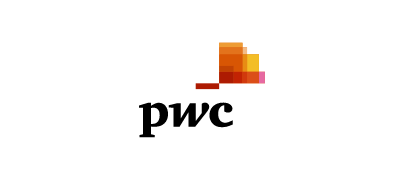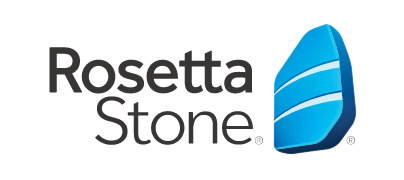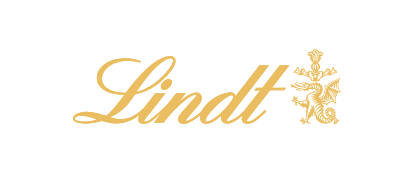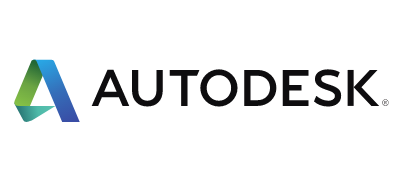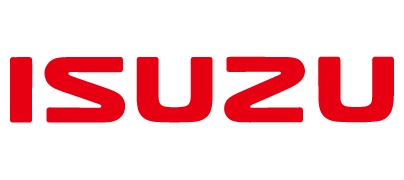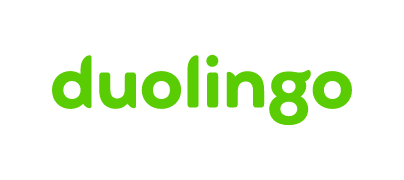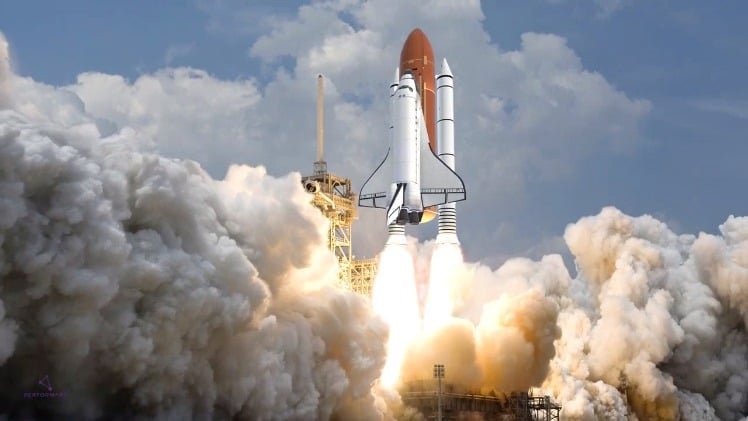 Ready to take-off for your digital growth?
Over 50 companies are growing digitally by partnering with us