iSpring
Fast e-learning toolkit
Everything you need to create online course in a few hours

iSpring Suite
Robust PowerPoint-based toolkit for creating eLearning content
Content Library
69,000+ eLearning assets, templates, and
characters to help you build courses faster
iSpring Space
Online space for teamwork on eLearning projects
Specification
Create your first course in a minute
Outstanding mobile-friendly eLearning starts with your PowerPoint presentation.
Simply add a video narration, shoot a screencast, insert a quizor use any other iSpring Suite Max feature. When you're done, just click Publish to upload a course to your LMS.
Test knowledge. Get comprehensive assessments
Choose from 14 ready-to-go question templates, including multiple-choice, matching, sequencing, drag-and-drop, and more.
Create video-based courses
Enhance the content of each slide with a backstory. With iSpring, you can easily record or import a video narration for your course right in PowerPoint.
Develop communication skills with interactive role‑plays
Turn existing scripts into captivating role-play simulations. Simply choose a character and build the dialogue scenario in a super easy drag-and-drop editor. No design or technical skills required.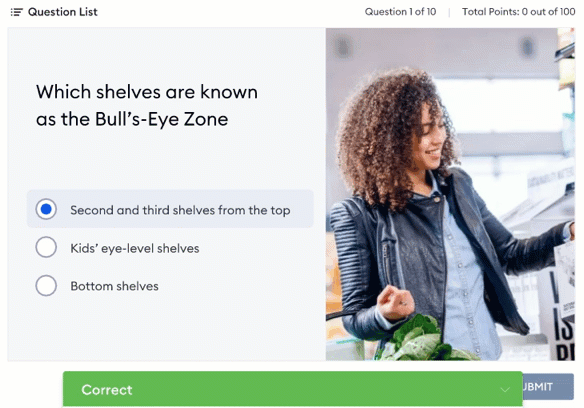 Create fabulous courses fromready-made blocks
450 slide templates
You can pull a professional-looking course together quickly with versatile slide templates — just select slides that fit your learning scenario, enter texts and add images, and your course is ready to go!
65,000 character images
Add characters of different ages, ethnicities, and professions to create unique content. Choose from 300+ photos of each of the 212 characters with a variety of facial expressions and poses to create any learning scenario.
1,025 location images
Forget about scrolling through stock photos in search of a high-quality, crisp, neat backdrop. Select from 1,000+ backgrounds: airports, banks, offices, hospitals, classrooms, warehouses, etc.; any location you might need.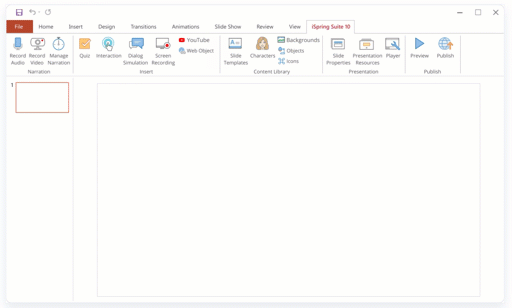 iSpring Space
Work on courses together
with your team
The project files are always in perfect order and easy for you and your team to access in iSpring Space. Just send your colleagues and SMEs a link, and they'll be able to review your content.
Build interactive courses
in your browser
You can create courses and quizzes for an LMS online, without installing a thing. All you need is an Internet connection and iSpring Space — just add texts, images, and videos, and your course is ready!
Get approval from stakeholders faster
The review and approval process can be clear, productive, and fast. Instead of tracking multiple copies and revisions, send stakeholders a link to a draft course and receive their feedback right there.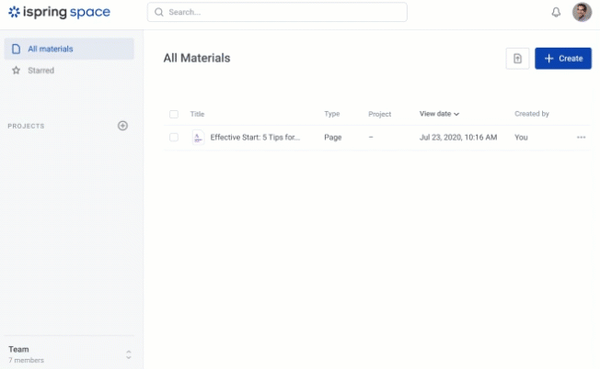 Compatibility tested with 156 LMSs
Manually verified course compatibility in terms of course playback on desktop and mobile devices and accurate scoring and reporting.
SCORM 1.2
SCORM 2004
xAPI
cmi5
AICC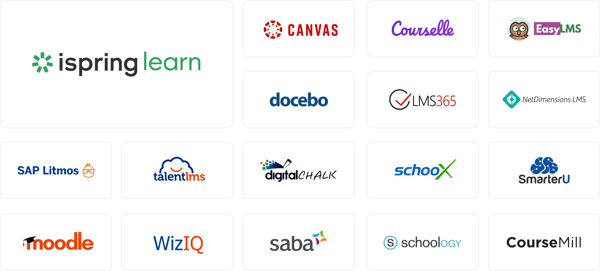 Automatically adapt to any device
Create once, view everywhere
iSpring content displays perfectly on any device, including PCs, Macs, tablets, and smartphones
(with Windows, iOS, and Android). iSpring courses automatically adapt to any screen size and ratio.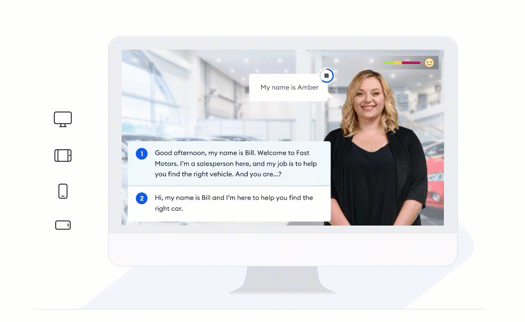 Contact us
Seize Digital Growth Opportunities

Build fully learning digital models by quickly delivering online courses.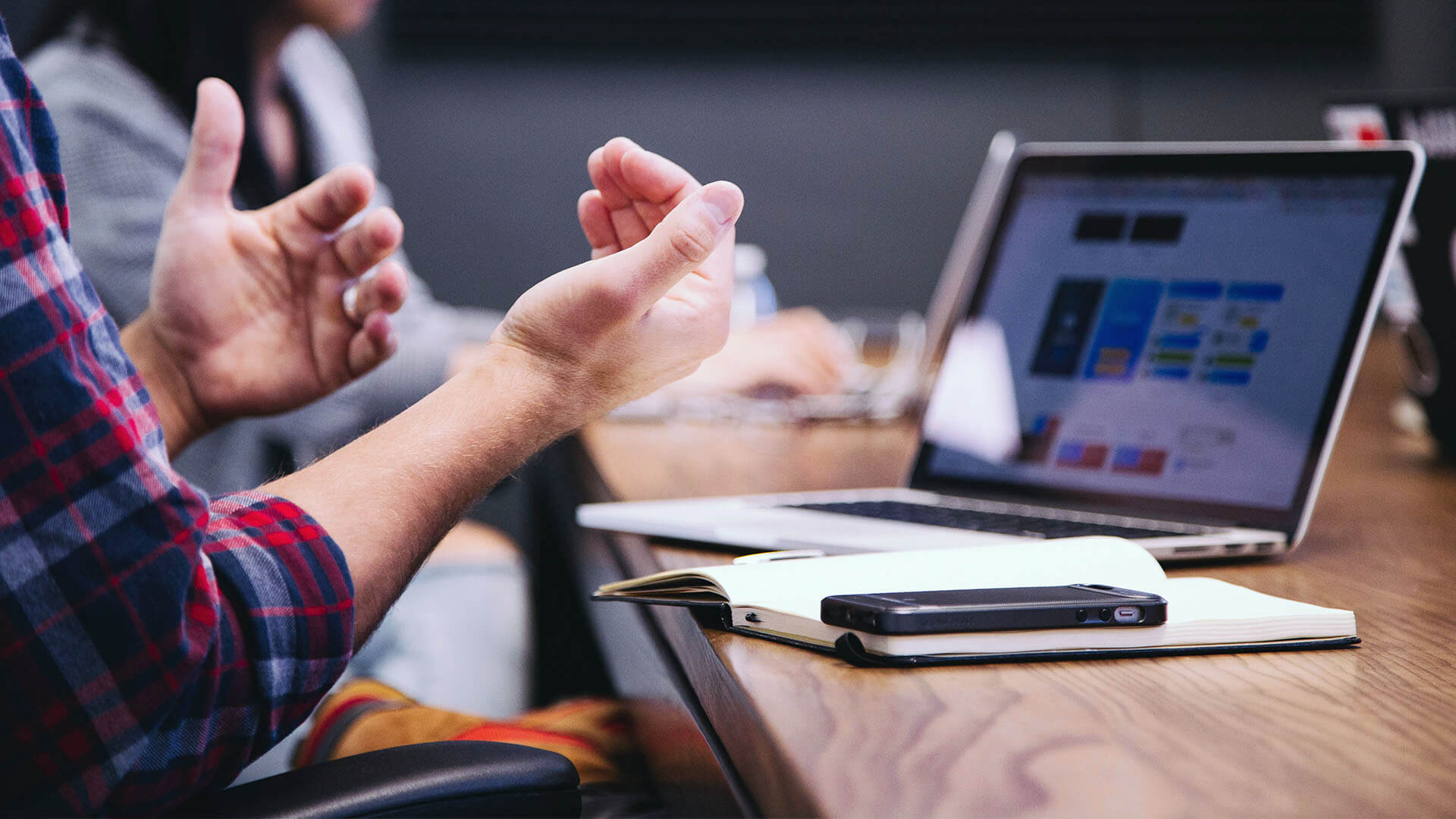 "Currently we have more than 300 courses 24/7 on our learning portal."
"With iSpring Suite, just 5 instructional designers were able to create 70+ courses for 4000 students."
"Now there are 43 courses and 11 learning paths for 310 learners on our portal."
Customer
More than 60,000 customers worldwide are enhancing their online learning experience with iSpring.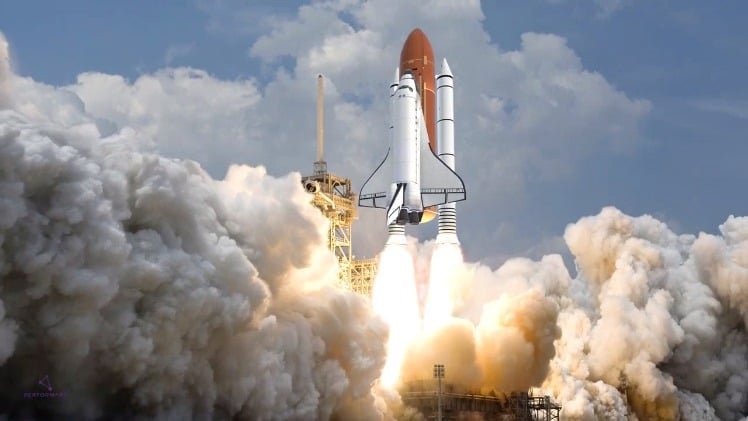 Ready to take-off for your digital growth?
Over 50 companies are growing digitally by partnering with us.