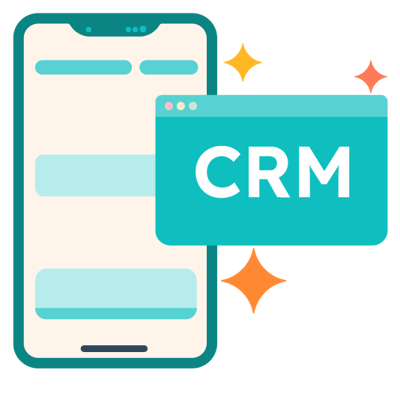 Checklist for a successful CRM implementation
CRM should not be considered as a static data repository that remains stuck in the company's legacy system without regular updates.
When it comes to CRM for digital transformation, what factors should you consider?
What is CRM?

CRM(Customer Relationship Management) refers to the strategies and methodologies that businesses employ to effectively manage their relationships with customers. By integrating the organization's business processes and information systems around the customer, CRM maximizes understanding of customers and enables efficient management of interactions with them. Through CRM, businesses can identify customer needs and preferences and enhance customer satisfaction by providing tailored products and services. Additionally, CRM helps maintain and strengthen customer relationships, improve customer loyalty, and drive long-term business growth. It plays a crucial role in enhancing a company's competitiveness and has become an essential tool in the modern business environment.
What are the characteristics of a good CRM?

A good CRM possesses essential features that enhance a company's relationship with its customers and improve its competitiveness.

Firstly, it provides a user-friendly interface and easy operability, enabling employees to efficiently utilize the CRM system.

Secondly, it offers powerful data analysis capabilities to understand and predict customer behavior patterns.

Thirdly, it facilitates seamless communication with customers through diverse communication tools, allowing for personalized marketing strategies to be implemented.

Fourthly, it provides functions to quickly address customer inquiries or complaints and effectively resolve them, thereby increasing customer satisfaction.

Lastly, it encompasses various features such as efficient task management, sales opportunity tracking, and customer data security.

마지막으로, 효율적인 작업 관리, 판매 기회 추적, 고객 데이터 보안 등 다양한 기능을 포함하고 있습니다.
How long does it take to introduce CRM?

The duration of implementing CRM can vary depending on various factors such as the size of the company, complexity of the business, and compatibility with existing systems. Generally, the process of implementing CRM can take anywhere from a few weeks to several months.

First, there is a step of analyzing the company's requirements and goals, followed by selecting the necessary CRM solution. Then, during the phase of purchasing and building the chosen solution, tasks such as system configuration, data migration, and user training are included. Finally, the solution undergoes testing and optimization to ensure that the CRM system operates smoothly.

Therefore, the duration of CRM implementation can vary based on the company's situation and needs. It is important to establish an efficient implementation plan by seeking advice from experts and drawing upon their experience.
First, harnessing the power of dynamic data through cloud CRM.
"BCG advised the Hyundai Group to adopt cloud CRM"
In late 2019, consulting firm BCG recommended that companies belonging to the top 5 domestic conglomerates introduce cloud CRM not only to survive but also to thrive in an increasingly uncertain environment.
These companies were able to successfully implement and establish cloud CRM after understanding the shift from static data to dynamic data in terms of customer management, innovation, sales productivity, revenue growth, and profit securing.
Even now, your channel is creating interactions and engagement with customers.
By acquiring and utilizing dynamic data via cloud CRM, you can connect various touchpoints with customers and enable customer-oriented innovation and business activities.
Secondly, CRM for everyone
Digital customers are constantly changing. It is crucial to have a CRM that can immediately respond to these customer changes for all customer touchpoint organizations. Understanding the context of how customers react to what is incredibly valuable for marketers, salespeople, customer service representatives, IT managers, and decision-makers alike.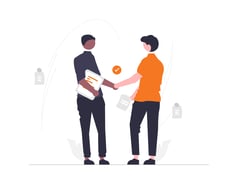 Sales Manager
Get complete sales pipeline information from an intuitive dashboard. Monitor and track sales activities, productivity, and individual sales representative performance to coach your team.
Use a CRM from a high-usage sales team to make the most of your deals with less effort. Utilize features that automatically enhance your data with global company information for time-saving benefits.
Notify your sales representatives promptly with appropriate leads when potential customers open emails or visit your website. Maximize the productivity of your sales team with a tool that provides connection with potential customers anytime, anywhere.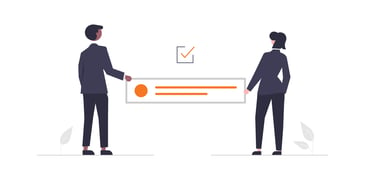 Sales Rep.
No longer will you need to manage your clients in Excel. Customize your sales pipeline to align with your sales process, easily sort within the pipeline, and receive notifications according to your closing schedule. Manage your calls, emails, video meetings, and notes effortlessly. Save time on cold calls and uncover where your process may be stalled.
Sync your Gmail and Outlook for real-time customer communication. Receive instant notifications when high-potential leads open emails and send one personalized message from a selection of saved templates. Make calls through VoIP. Send meeting reservation links through your sales representative's calendar and conduct online meetings.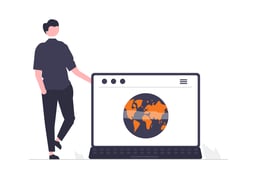 Marketer
Continuously generate fresh leads. Build professional pages with a landing page builder, drive more visitors to your site using advertising management tools, and expand your database by converting visitors into leads. Automatically construct and observe the actions of potential customers. Increase conversion rates by creating chatbot scenarios for real-time communication with visitors.
Utilize data to create and manage personalized emails. Analyze which emails, web pages, offers, and traffic sources drive conversions. Gain insights into the trends of lead visits and site navigation to nurture visitors into buyers and optimize the customer experience.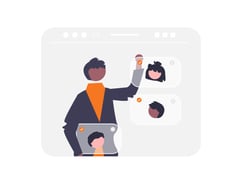 Customer Service Agent
Utilize ticketing, chat, and team email to engage in real-time communication with customers and relevant departments for customer consultations. Manage all customer messages and automatically assign representatives in one centralized location. Improve response times to prioritize resolving customer issues. Utilize tickets to organize and track all customer problems on a dashboard. Prepare templates and pre-made responses for common customer inquiries. Enhance customer service through in-depth reports showcasing ticket count, support categories, response times, and wait times.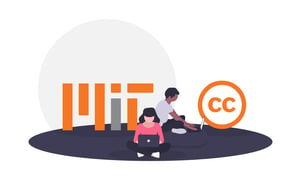 IT developer
Enable the marketing team to generate leads automatically and empower the sales team to save time using sales tools. Easily extract customers and allow them to instantly fill out forms, resulting in increased sales and reduced time investment. Integrate various global apps like Slack or Surveymonkey to streamline daily app usage.
Effortlessly manage and enrich the database with data attributes that seamlessly connect with customer-generated data and website activity. Monitor key metrics whenever necessary. Keep track of new lead counts and track all activities that establish relationships with current customers.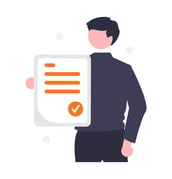 CxO
Tired of dealing with a pile of business cards? Unorganized Excel files giving you a headache? Frustrated with managing customer relationships across different silos? It's time to have all the details of your customer relationships easily managed in one place, allowing you to effectively follow up. Take control of your entire sales pipeline and address all customer issues. Monitor website activity of your contacts and identify new potential customers visiting your site.
Even while you're sleeping, you can generate new leads. Enhance your relationship with customers by creating personalized emails in bulk. Convert website visitors into verified leads by adding forms to your site. Keep track of the number of new contacts and monitor all tasks and activities that shape your customer relationships.
Thirdly, offering essential ten functionalities
Safety, stability, scalability

Does the system provide safety from disabilities and consistent stability continuously?

Does it operate on the foundation of a global cloud provider (AWS/GCP, etc.)?
Does it adhere to audited security regulations and compliance (SOC2 & ISO27001) effectively?
Does it use a globally available CDN?
Is the level of SLA compliance satisfactory (99.99% uptime, 24X7 infrastructure, isolated network)?
Easy and powerful admin

Can the system configuration easily and immediately utilize, adjust, and expand all administrator functions?

Notifications, security settings, cookies
Human-Company-Personal information protection
Conversation filtering rules, inbox, team settings, chatbot
Domain/URL settings
Import/Export
Integration - API, apps, e-commerce, email, etc.
Marketing settings - advertising, email, form, social media
Private content management - sign up, login, password
Report settings - attribution, KPI, tracking code
Sales settings - phone, meeting, deal, forecast, product, quote, task
Ticket management settings - pipeline, automation
User/team/organization permissions - role settings
Website - navigation, blog, landing page, theme
API
Permission management by organization

Does it support user creation, authorization, and team hierarchy based on internal organizational criteria?

User creation and team addition, authorization
Permission management such as user-specific/function-specific/type-specific read/write
Sales manager can refer to individual sales representative performance on a separate dashboard
Mobile app support

Can users access customer information, deal details, meetings, and tasks, as well as create data through the mobile app?

Input information (Company, Contact)
Deal registration (Deal)
Task creation (Task)
Customer information lookup, dashboard access
Support for iOS and Android
Various tools available within the app
Personalized widgets/Notification settings
Outlook, Gmail integration

Does it support tasks such as logging, tracking, and CRM input through integration with Outlook and Gmail?

Automatic email tracking when replying/sending emails within CRM
Option to log and track emails in Outlook, with the ability to add and reference as a new contact in CRM when logging
Dynamic tagging available when composing emails in Outlook or CRM
Sales Automation

Does it automatically update CRM data values and support automated emails based on sales, marketing, and CS activities?

Automate follow-up activities based on sales activities and their results.
Automated property value updates based on results at each stage of the sales process.
Automated email sending based on criteria set for specific activities or workflows.
Customer Information Insight

Can you constantly reference and analyze the necessary account information for your sales activities?

Write and read account information.
Sales data analysis capabilities.
Update and reference all the necessary information related to sales.
Automatically update basic information through a global company database with over 20 million entries.
LinkedIn/organizational chart/map, etc.
Behavior-based marketing automation

Does it support the management of both customer profile data and behavioral data, as well as the management of privacy policies?

Operation and management of personal information protection guidelines
Personal information can be grouped and customized in the Contact Property
Behavioral records for all content that can be tracked, such as email, website, blog, and social media
Cookie consent settings
Email opt-in, opt-out options
Options for providing personal information and operation of the privacy policy
Automatic assignment of MQL sales representative

Is it possible to automatically allocate MQL generation and sales territory based on the sales process?

Configure CRM properties (country, region, postal code, language, IP address, industry, revenue, etc.)
Set up and operate automation logic.
Automatically assign sales team/sales representatives based on the sales process and pipeline stages.
Predictive Lead Scoring

Does it support automatic follow-up through lead scoring and potential customer tracking?

Score logic is set based on customer policies and activity weights.
Positive and negative scores are combined.
Refer to AI-based customer purchase probability.
Automatically convert leads based on nurturing stages (MQL to SQL).
Notify/send email/assign to sales team/sales representatives if the score exceeds the threshold.
Sales performance forecast

Is data analysis easy and does it provide real-time analysis views, with the ability to make accurate predictions?

Marketing ROI analysis setup
Visualization of sales and marketing results
Integration with BI solutions
Various pipeline mapping configurations
Customization of forecasts and win probabilities
Setting KPI goals and performance management
Advanced analysis offerings - including cross calculations and more
Request a Consultation for CRM Implementation
Discover in detail through consultation about the exclusive method to achieve higher ROI, the introduction of performance and CRM.
HubSpot Certificate
Performars team capabilities are officially certified by HubSpot
Client Management
Content Marketing
Contextual Marketing
Delivering Client Success
Delivering Sales Services
Digital Advertising
Digital Marketing
Frictionless Sales
Growth-Driven Design
Growth-Driven Design Agency
HubSpot CMS For Marketers
HubSpot Marketing Software
HubSpot Reporting
HubSpot Sales Software
HubSpot Solutions Partner
Inbound
Inbound Sales
Platform Consulting
Sales Enablement
Sales Hub Implementation
Sales Management Training
Selling Sales Services
Service Hub Software
Social Media Marketing Certification Course