Content Management Software by HubSpot
Build a website optimized for lead generation and conversion in a cookieless marketing environment.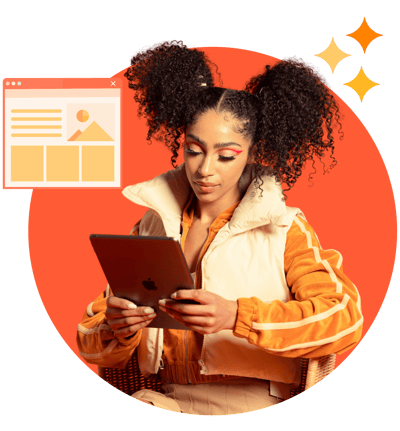 Witness the power of pixels.
Customers who have implemented and actively utilized CMS Hub are experiencing rapid growth that surpasses their competitors.
Through HubSpot CMS Hub, marketers gain ownership of their websites, allowing them to focus on providing customers with fast, personalized experiences.
Developers can maintain consistent branding and design throughout the entire page with flexible themes, without worrying about security issues or error pages.
Description

Content management software that's flexible for marketers, powerful for developers, and gives your customers a personalized, secure experience.
Pricing

Editions starting at:
- $0/month USD (Free)
- $23/month USD (Starter)
- $360/month USD (Professional)
- $1,200/month USD (Enterprise)
Features

Includes hosting, flexible themes, dynamic content, drag-and-drop page editing, memberships, and more — all powered by a CRM platform that allows you to build seamless digital experiences for your customers.
Websites made easier for marketers

A user-friendly content management system that allows you to easily create and personalize web pages for all visitors - optimizing conversions on every device. You have the choice to rely on developers or not.

Drag & drop website builder
Update and create pages without the help of developers or custom code. Posting real-time changes has become even easier.


Fully integrated CRM
Track site visitors in one place and utilize CRM data to create personalized digital experiences. With HubSpot's CRM platform, your website becomes a business growth engine.


Website themes & templates
Choose one of HubSpot's pre-designed website themes with customizable development options. Build a cohesive site without worrying about different designs, logos, or navigation.


Blog creation tool
Expand your target audience with SEO-friendly content. Use the free blog creation tool to extend your brand's influence and grow your target audience.
Development without developer frustration

Build your website using the tools you desire. We provide a flexible theme that allows your marketing team to make last-minute updates on their own. Access resources and ideas from HubSpot's developer community.

Local website development
Utilize tools like GitHub for version control and perform immediate execution when changes are ready for web assets.


Serverless functionality
Add interactive elements such as event registrations, guest books, and calculators without configuring external servers, SSL certificates, or data transfer processes.


Developer documentation and community
With extensive documentation and an active developer community, you can participate instantly whenever needed and gain the necessary answers and ideas.


Code warning alerts
Easily identify infrastructure or design bugs that may cause page failures, site speed degradation, or a negative customer experience through errors in syntax, HubL, or missing tags.
Full security compliance by IT team

Safety and trust are guaranteed by our team of professional 24/7 security experts, premium hosting, infrastructure, and enterprise-grade web application firewall, SSL, custom CDN, SSO membership, and other security features.

24/7 Security Monitoring and Threat Defense
At HubSpot, we are dedicated to ensuring the safety of your site by automatically and manually checking for attacks, potential abuse, or any other anomalies.


Standard SSL Certification
Our website automatically receives a standard SSL certificate to enhance trust between your brand and website visitors and improve your Google ranking.


Content Delivery Network & Customized CDN
The HubSpot Content Delivery Network (CDN) is built to handle high volumes of traffic and provides fast, stable, and secure website loading for visitors around the world. The Enterprise Edition also allows for customized CDN configuration.


Activity Logging & Partitioning
Grant appropriate permissions to your team, track who made what changes, monitor usage, and adjust security measures accordingly.
Website development based on CMS Hub
1. Website analysis and consulting

Do you want to redesign your website for overseas/global customers?

We analyze and evaluate your website in terms of performance, search engine optimization, and design to come up with a suitable web page. We will share options and analysis results for the next steps and provide consultation to ensure that your website is structured in the desired direction.
2. Website migration & development

We specialize in developing various web strategies including search engine optimization, customer experience, UX, UI, and more for your existing website. Let us guide you in creating the perfect direction for your web project.

Now, with the introduction of CMS Hub, we can fully focus on implementing an exceptional web experience. Start your CMS Hub journey with a seamless migration process.

Website migration and redesign can be a daunting task.

Don't worry if you don't have an engineer to handle the migration. At Performas, we offer website migration services using HubSpot. We professionally transition platforms and create a range of CMS Hub design themes.
3. Data-driven website update

We have successfully completed the understanding and implementation of web pages through CMS Hub. One crucial aspect for continuous updates to drive customer engagement is gaining insights into customer experiences.

By tracking the behavior of all customers over time, we analyze the impact on each page and support its natural expansion.
Boost your website's power without the hassle of installing extra plugins.
Supercharge your website effortlessly. Access dozens of CMS applications you love.






Customer
HubSpot empowers 184,000+ customers in 120+ countries for fast business growth.












Small businesses looking to use an essential CMS to develop their websites and keep them secure.
Businesses needing a comprehensive CMS for website personalization and scale growth.
Advanced SEO recommendations
Personalization through smart content
Large enterprises requiring powerful CMS software with advanced control and flexibility.
HubSpot implementation and user support
We help drive your success.
You deserve exceptional service, You shouldn't have to figure it out all on your own
Ranked by satisfied customers
Voted #1 in 297 Categories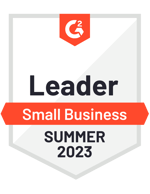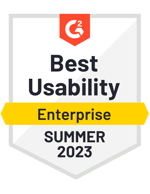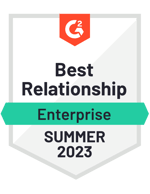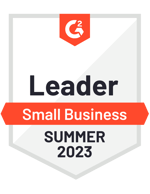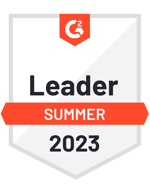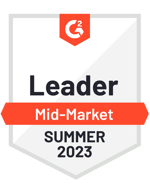 Customer Success Stories
Discover how customers generate revenue, save time and resources, and measure and optimize their investments with HubSpot.
"With CMS Hub we are able to manage our update schedule with ease. We don't have to rely on an engineer to make updates. We can go right in and quickly adjust the number of partners we work with or update product information. It's given us the flexibility to move fast as we grow."
Head of B2B Marketing, ClassPass

Other HubSpot product
Operation Hub is one piece of HubSpot's complete CRM platform to help your business grow better.
Each product is powerful alone, but they're even better when used together.
Frequently Asked Questions
What is a content management system?

A content management system (CMS) is software that facilitates creating, managing, and modifying information on a website. With a CMS, your developers can build flexible, beautiful website themes that your marketing team can use to make website updates on their own, creating and personalizing your website for every visitor.

HubSpot's CMS software allows marketers to take ownership over their website. You won't have to worry about security concerns or broken pages, freeing you up to focus on the experience you're providing your customers instead. And with flexible themes, you can ensure your brand and design stay consistent across pages.
How does CMS Hub work with Marketing Hub, Sales Hub, Service Hub?

CMS Hub, Marketing Hub, Sales Hub, Service Hub, and Operations Hub are each part of our complete CRM platform to help you grow better. When you use two or more hubs together, your data is automatically connected on the platform, enabling you to easily (and powerfully) track your entire customer journey from first website visit, to closed deal, to happy customer.
Do I nee a developer to use the CMS?

While you do not need a developer to create and edit pages in the CMS, access to a developer will help you customize your website and build out more complex functionality for your business' specific needs. If you don't have access to a developer, there are plenty of themes in our asset marketplace that can be used out of the box. Or you could work with one of our solutions partners who can help you customize the CMS to meet your needs.
What are HubSpot's popular content management system features?

Popular HubSpot content management system features include:

SEO recommendations to improve your search rankings

Beautiful, pre-designed website themes

Direct integration with HubSpot's CRM features

Reporting and analytics to understand what happens when people land on your pages and why

An easy-to-use drag-and-drop editor that makes design customization a breeze
Do I need to host my entire corporate website on CMS Hub?

No. While many of our customers use CMS Hub for their entire corporate website, CMS Hub can also be used for smaller microsites to help your marketing team move quickly and better manage your customers' digital experience with your company. Use CMS Hub to create an event hosting platform, an LMS, or a campaign-specific website.
What resources are available to help me get started?

As a CMS Hub customer, you'll have access to our asset marketplace, where you can select from hundreds of free or paid themes that you can use to build out your website. You could also purchase premium onboarding, or work with one of thousands of certified solutions partners who are experts in the HubSpot CMS.
How much time does it take to implement content management system?

Getting started with a content management system is almost instantaneous. When you give your team CMS access, they'll be able to get logged in and started right away.

For more in-depth functionality like SEO and reporting, you'll need to spend a bit more time within the product to get the most of it. However, you'll be able to turn it on and get up and running as soon as your team signs up.