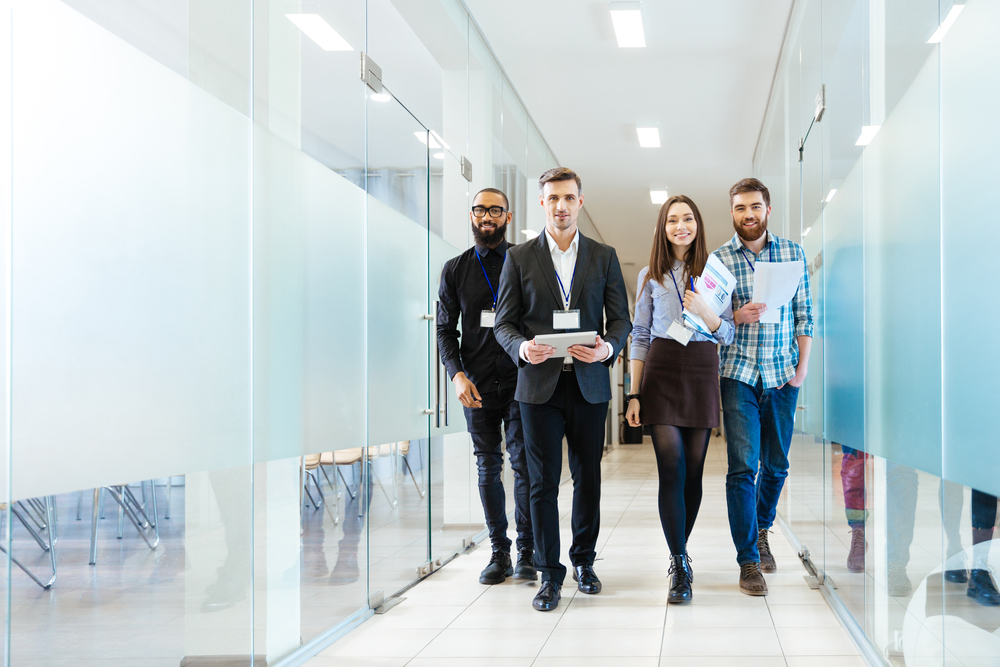 Agile marketing process
Do you want to continue to grow in a market environment of ever-growing uncertainty?

Agile marketing agilely responds to market changes by learning and applying growth projects to be jointly focused on through sprints - short and limited focused work.
What is Agile marketing?
Agile marketing is a growth marketing project methodology that learns quickly and collaborates with collective intelligence.
Agile marketing is a marketing approach that collectively identifies high-value projects that marketing teams will jointly focus on. Agile marketing teams use sprints (short, limited-focused tasks) to collaboratively complete projects.

Agile marketing allows marketing teams to quickly publish campaigns, websites, and relevant content and rework them frequently based on performance. Agile marketing enables businesses to respond to market changes and rapidly adjust their approach to customers.

Does your company operate marketing that can respond nimbly to market changes?
Expected benefits of Agile marketing
Improvement made by Agile marketing
Companies such as Vodafone, HSBC, DELL, ING, Thermo Fisher, IBM, and General Mills are continuously securing customer-oriented and optimized marketing by applying agile marketing. Source: Andrea Fryrear
80
%
Project prioritization improvement
80
%
Customer offering improvement
Why Agile Marketing
Use cases
Innovate your digital marketing by employing Agile marketing methodology.
Strategy to come alive
In today's fast-changing world, it is difficult to follow only one strategy. Adequate strategies must continue to be created as changes occur. Agile marketing can increase predictability, transparency and adaptability, and reduce 'failure'.
Continuous enhancement of customer experience
With Scrum, agile marketing teams communicate customer-centricity from a customer perspective. With Agile marketing, customer needs are met quickly and the content they need to make purchasing decisions is provided. The customer experience is continuously enhanced.
Continuous campaign improvement
One of the essence of Agile marketing is to create a 'Minimum Viable Campaign (MVC)'. This means a minimal marketing campaign to present to your customers, allowing for a small campaign strategy and small media execution. MVC allows you to see customer reactions and continuously improve your campaigns. By improving the speed of marketing approach to customers, you can secure an optimized marketing method centered on customers.
Improving Marketing Productivity
By building an agile marketing team, you can have a clear view of how things work. The Agile Marketing team applies Scrum, which consists of a 'Sprint Planning Meeting', a 'Daily Scrum Meeting', a 'Sprint Review Meeting', and a 'Sprint Retrospective Meeting'. Productivity is improved through the operation of each meeting and its internalization.
Optimization of Marketing Resources and Spending
Agile marketing teams measure results through small tests. This allows you to invest your marketing resources and decide where to invest in new ones. It allows for a quick discussion within the team or throughout the company about how marketing resources contribute.
Improve communication between teams
Agile marketing isn't limited to marketing teams. Rather, it is a collaboration between various teams. Therefore, active communication is essential to achieve the best results. Applying agile marketing improves communication between teams.
Agile marketing adoption process
Performars provides systematic steps for adopting agile marketing.
1
Diagnosis for agile marketing adoption
Diagnosis of the current status of digital growth strategy, organizations for agile marketing adoption, internal and external marketing teams and available resources, digital marketing operation and communication methods, etc.
2
Agile marketing Training and Workshop
Provide training on agile processes, communication methods, and collaborative project tools for implementing agile marketing. Through the workshop, strategic elements for agile marketing development - Marketing persona, customer purchasing journey, etc. are defined.
3
Scrum team organization with test run
In accordance with the workshop marketing agenda, a small marketing campaign is developed and a scrum team is formed to run a total of 4 sprints at 2-week intervals.
We attend scrum team meetings and provide coaching.
Adopt Agile Marketing
Change into a customer-centric, agile organization through agile marketing
Continue to grow in uncertainty with Agile Marketing.
"We had a superior experience with Performars. They are experts in how they understand overseas customers with their well-structured framework on data analysis and insights based storytelling."
"Performars helped us to create the right e-commerce strategy for Chinese travelers. We could understand the customer journey, their unmet needs and our business directions from the practical insights of Performars. Performars is very to the point and in-detail including marketing, sales, and overseas operations."
"Without Performars, we may sacrifice our investment in the new market, because we did not know how our new education services fit to the target market. They have helped us save a large investment and prevent from the failure."
"We wanted to exposure our new IoT product both Korea and China concurrently. Performars helped from target customer identifying, content strorytelling, video creation to cross-cultural social media operation, including Naver in Korea and WeChat in China."
"Increased 2X customer base in 6 months only with digital marketing activities after introducing SET, Performars team was authentic because they are skillful in digital marketing and fully dedicated for their client."
"We wanted to exposure our new IoT product both Korea and China concurrently. Performars helped from target customer identifying, content strorytelling, video creation to cross-cultural social media operation, including Naver in Korea and WeChat in China."
Blog Preview
DIGITAL MARKETING THOUGHT LEADERSHIP
Improve your marketing leadership through quality content about digital marketing, marketing insights, technology trends, and marketing & humanities.