Revenue increase by

Dear

, it is a mandatory not optional!

To be successful, a digital growth engine must be installed to your organisation.
Increase the revenue potential
Install RevOps. - new growth engine
Why it matters
Customers expect seamless experiences from multiple touchpoints across all front-ends of your company. These experiences lead to purchases and repeat or referral.

Therefore, it is necessary for you to strengthen the entire customer journey funnel of customer-engaged organizations such as 'Marketing-Sales-Service', and to achieve ultimate sales growth by enhancing processes, platforms, data, and the capabilities of employees.
RevOps.(Revenue Operations) is a business function that aims to maximize an organization's revenue potential.
Design
First, set the direction for digital growth according to current business environment and growth intention.
Plan digital growth strategy elements. Develop market segments and marketing personas. Design the customer journey, plan personas and develop storytelling. Establish a data collection and analysis system for strategic insight and measurement. Introduce Agile Marketing as an operational process.
Build
Build content, processes and infrastructure.
Design a customer database and build a transformation pipeline from acquiring personas to nurturing advocates. Decide on digital touchpoints and develop content according to strategic topics appropriate to your persona. Build an automation system based on behavior tracking CRM and event analysis.
Accelerate
Execute performance-oriented digital marketing/ digital sales/ digital customer service. Set KPIs for each campaign. Conduct targeted advertising and inbound marketing and inbound sales. Monitor and analyze customer responses through direct and indirect feedback. Repeat discovery and application of insights through data analysis.
Strengthen internal capabilities for sustainable growth.
Digital key factors for success
Digital growth building block - 5C
Establish your digital growth building blocks.
Certainty Goals and strategies for certain growth in an uncertain digital environment
Customer Secure and nurture customers
Content Personalized content and channel
Context Understand reason why and real-time engage through automation
Capability Innovate to strengthen internally and externally
Learn more
Digital growth platform
RevOps. technology stack
Marketing technology, or any technology used for digital marketing, digital sales, and digital customer service, is more than just a technology solution. It allows you to effectively manage your brand, optimise campaigns, engage target customer with content, attract customers and turn into advocates in a complex digital environment. Adopting a marketing technology stack is critical to digital growth. It includes understanding your marketing strategy, teams, processes, and ultimately the impact on your customers and their experience.
Introduce the proper marketing technology stack.
Learn more
Digital CoE
Digital Growth Center of Excellence
In the current environment, such as rapidly changing digital customer trends, continuously expanding and changing digital channel networks, the emergence of disruptive digital competitors, numerous connected data points, and over 10,000 marketing technologies, one of your best optimal strategy is to consider the Digital Marketing Center of Excellence.
Partner with Performars, a leader in the digital marketing industry with the integrated capability between digital business and marketing technology.
Learn more
Ready-made solution for growth
Inbound vertical solutions
Our inbound marketing/sales/service solutions span from corporate marketing and global startup to solutions by size and growth stage, industry-specific solutions such as healthcare, pharmaceutical, tourism marketing, and ABM for B2B sales models.
Get Performars solution, grow without failure.
Learn more
Contact us now
Get advisory about digital growth
Dear, start one step ahead of your competitors.
SUPPORT TEAM
We are digital RevOps specialists
Digital Marketing Center of Excellence,
Performars team of digital marketing experts will certainly help your company's digital growth.
Secure your own digital marketing secret weapon only for you.
01

CONSULTING & TRAINING

02

CONTENT & GROWTH

03

TECHNOLOGY & DATA
Digital growth consulting and capability enhancement program
Experienced consultants from global consulting firms help establish digital growth strategies, and customer insight and data experts from global research firms support marketing persona development.
As a sustainable operation process, we support agile marketing methodologies and competency-building programs.
Persona digital content development and optimization for your growth
Professional digital content marketers are responsible for planning, developing, operating, and managing persona content necessary for digital marketing.
Build a transition pipeline from acquiring personas to nurturing advocates. Define digital touchpoints and develop content according to strategic topics appropriate to your persona.
Data insights and marketing technology stack
A team of engineers with rich technology experience in business solution development projects such as ERP, CRM, Cloud and API builds the process and infrastructure for execution.
We design customer database and build automation system based on behavior-based CRM and event analysis.
ABOUT PERFORMARS
Helping companies grow by digital with business and technology integration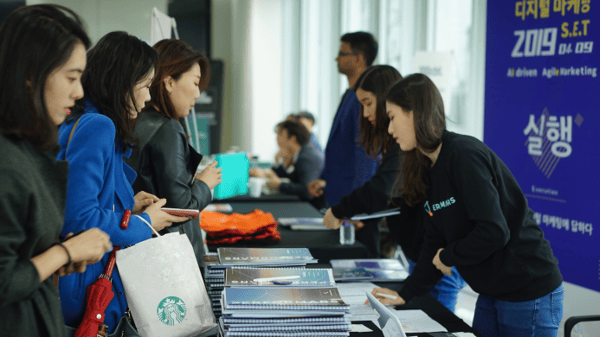 Performars have a wealth of project experience, professional strategy establishment and customer insight development methodologies from global consulting companies and global research organizations. In addition, by establishing an expanded partnership ecosystem with advanced marketing technology providers and cloud technology development capabilities, we support client to secure unlimited growth opportunities and optimal efficiency in the rapidly changing digital market environment.
Why we do what we do
Every company must achieve sustainable growth.
Even with excellent products or services, many companies have difficulties in growing in new and overseas markets due to lack of digital capabilities.
Performars is passionate about helping these companies.
We are committed to digital marketing that nurtures customer as advocate using proven methodologies to ensure our clients transform into digital-driven growth.
We aim to become Asia No.1 digital growth partner that helps our clients grow by digital with business and technology integration.
Blog
DIGITAL MARKETING THOUGHT LEADERSHIP
Improve your marketing thought leadership through quality content about digital marketing, marketing insights, technology trends, and marketing & humanities.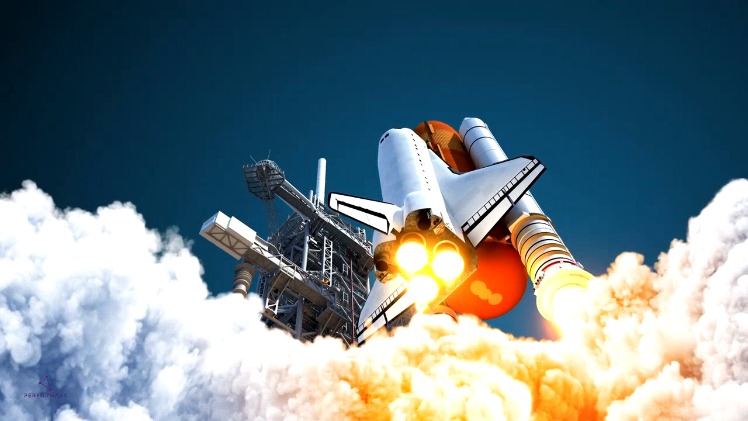 Ready to take off for your digital growth?
Over 50 companies are growing digitally by partnering with us.